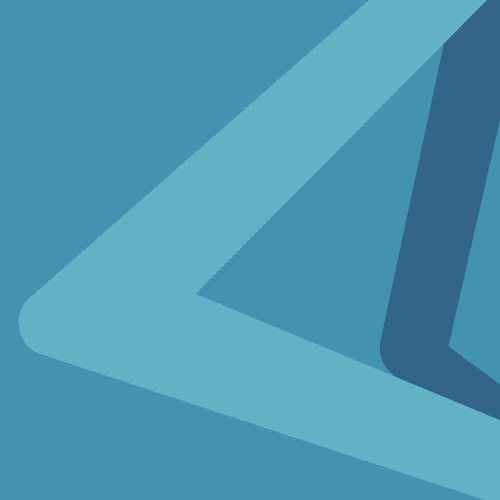 Benelux M&A 2019 wrap: PE to sustain dealmaking comeback in 1H2
AME, Van Der Hoeven, Acture, Sonnen, Showbird among MBO candidates
Barge Master, European Candy Group, Normec tipped for exits
Forbon, Dümmen Orange to feature in agtech consolidation
Medipartner on acquisition trail as Belgian buyouts bubble
Benelux M&A sprang back to life in 2020. Thanks to a big-ticket rally, deal value hit EUR 53.2bn in YTD 2019, up 37.3% from EUR 38.7bn in FY18, Mergermarket data show. Deal count fell from 790 to 702, attesting to large-cap's renaissance.
In marked contrast to worldwide trends, 2H deals dominated. July's EUR 9.3bn trade sale of HAL Trust-backed [AMS:HAL] optical retailer GrandVision [AMS:GVNV] to Essilor International [EPA:EL] was 2019's biggest transaction. October's EUR 7.6bn purchase of Dutch data centre operator Interxion Holding [NYSE:INXN] by Digital Realty Trust [NYSE:DLR] came in second. Last month's EUR 4.4bn acquisition of utility Eneco Group by Mitsubishi Corporation [TYO: 8058] and Chubu Electric Power Co. [TYO:9502] rounded out the top three.
For 1H20, large-cap hopes are pinned on Intertrust [AMS: INTER] delisting. Going private should offer the trust services powerhouse succour from an under-pressure share price, two sector bankers said. 2017's EUR 2.24bn PAI Partners-led buyout of Refresco Gerber [ AMS: RFRG] provides a ready template, the first banker said. Going private has given the contract bottler time to regroup away from the reporting and compliance exigencies of being publicly traded, the second banker said.
Amid the corporate bonanza, sponsors have kept their powder dry, with buyout value dropping to EUR 7.1bn in YTD 2019 from EUR 15.7bn in FY18. Various buyouts have gone quiet, including those of New York Pizza franchiser Black Tomato Holding; healthcare equipment wholesaler Tromp Medical; wireless network provider Ram Mobile Data (Netherlands); and Belgian restaurant chain Lunch Garden.
Yet capital continues to flow into sponsor coffers. On Monday (16 December), Kempen Capital Management announced a final EUR 192.5m close of its Kempen European Private Equity Fund. Past months have seen first closings by government-backed Belgian Growth Fund I (EUR 213m) and Capricorn Partners' Capricorn Digital Growth Fund (EUR 48m).
Back to buyouts
Tom Kist, Founder and Managing Partner at Amsterdam-based Slingshot Ventures, said sponsors' bulging coffers have generated a valuation gap by boosting asking prices. With firms performing well in a solid economy, vendors are determined to fetch top dollar, Kist said.
1H20 should see sponsors finally put cash piles to use, Kist said. A slight macroeconomic slackening and an attendant correction in performance could encourage sellside flexibility, he said. Moreover, sponsors must deploy their capital "because that's what they promised their investors," he said.
The character of buyout activity will change, too, Kist said. "Everybody has bigger funds" and sponsors are reducing leverage and using more of their own equity, he said, adding "I think there's a healthier balance now."
PE plays
A cross-section of Benelux deal makers said midcap buyout candidates include electronics testing firm Applied Micro Electronics; business process outsourcing player Acture; greenhouse developer Van der Hoeven Horticultural Projects; and staffing agency Showbird Holding.
Turnaround funds could swoop for Sonnen Basserman. The German arm of canned soup producer Struik Foods Europe requires operational strengthening, a third banker and a fourth banker said. Sonnen's divestment is in the works, a source close to the situation said. Last month, Struik's sale for an undisclosed sum to Zwanenberg Food Group received antitrust clearance.
Exit candidates include Parcom Capital Management-owned offshore technology developer Barge Master Holding, the fourth banker and a fifth banker said. Bencis Capital Partners-backed The European Candy Group and Summit Partners portfolio company Normec Group, a testing services provider, are also tipped to hit the market.
The Agri Brigade
The Netherlands' effervescent agricultural technology space will attract Chinese industry majors eager to meet growing domestic demand for food, the fourth banker said.
In this vein, fertiliser additive developer Hubei Forbon Technology [SHE: 300387], has hired IMAP Netherlands to identify maximum EUR 80m-value bolt-ons in the Benelux, France, Germany and Spain, a second course close said. Forbon plans to extend its "smart agriculture offering" by absorbing targets with bio-fertiliser, bio-stimulant, crop nutrient, soil testing and agriculture sensor technology expertise, he said.
Dümmen Orange's agtech portfolio could also attract Chinese interest. Talk has swirled of BC Partners exiting the floricultural breeder, the fourth banker said.
Belgium sprouts buyouts
Sponsor-driven M&A remains lively in Belgium, too. Staffing agency Medipartner is eyeing acquisitions to enter the Netherlands and France. In October, We Are Jane paid EUR 4.8m for a 75% interest in Medipartner, which matches salespeople with pharmaceutical companies.
Video game developer Cybernetic Walrus, freshly backed by loans from Government of Flanders-owned Participatiemaatschappij Vlaanderen (PMV), is mulling entry into neighbouring countries. Another recent PMV financing recipient, mobile marketing platform Hashting Solutions, has earmarked the US, Cameroon, Kenya, Japan, Brazil and Costa Rica for overseas entry. Other firms angling to crack Latin America include Capricorn Partners-backed biotechnology player Diagenode, which is circling Colombia, Peru and Brazil.
Hashting's co-founder Bart Baeyens said Belgian tech's international focus will continue to attract venture capital. "Belgian start-ups are highly interesting for foreign customers as they know how to handle complexity," Baeyens said, citing the need to operate in a trilingual country and "to scale in a small home market."
Companies from the country's industrial heartland in the province of Liége are also seeking to secure business abroad, with the Walloon Region's export agency AWEX advising. Diesel generator maker Kinolt Group is beefing up Brazilian production, while its Chilean subcontractor Comercial e Industrial Todo Generación seeks a USD 5m (EUR 4.5m) injection to increase capacity.
Join Deals+
Our M&A community supports transaction professionals with events, insights and networking opportunities.
An error occurred trying to play the stream. Please reload the page and try again.
Close