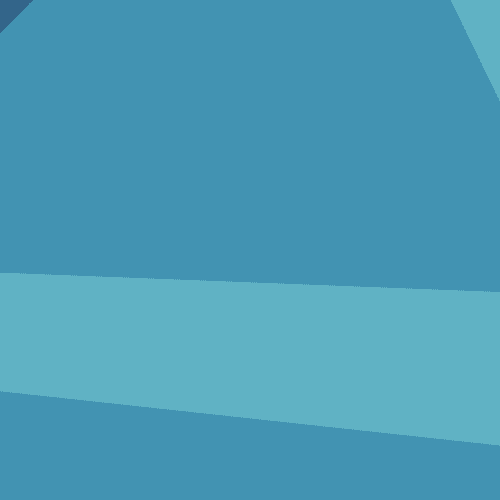 CEE M&A 2019 wrap: IT, financial services and energy to dominate regional M&A in 2020
Regional dealmakers cautiously optimistic despite fears of global downturn
TMT, mining and resources among active fields
Polish mBank's sale, Orlen-Lotos merger and Innogy's Czech retail business sale among sizable upcoming deals
While local dealmakers are generally optimistic about dealflow in Central and Eastern Europe (CEE), sentiments are tempered by worries about global macroeconomic developments. This is a valid concern given the region's dependence on outside investment and its reliance on business ties with Western Europe, particularly Germany.
Banking and other financial services segments, as well as IT/technology, energy and utilities are among the sectors likely to continue to attract near-term investor interest in the CEE and the Baltics, sources said.
The level of M&A activity in the CEE and the Baltic region was similar to that of 2018. Deal value YTD in the CEE (excluding Russia) totaled just over EUR 17bn compared to EUR 18.46bn for all of 2018 while deal count fell by 15.3% to 399 [2018: 471], according to Mergermarket data. Sponsor activity remained at a healthy level, with 52 buyouts and EUR 2.5bn deal value (50 deals and EUR 3.9bn respectively in 2018), with 35 exits and a deal value of EUR 2.6bn [2018: 39 deals and EUR 534m].
The biggest pending deals which may materialize in 2020 include Commerzbank's [ETR:CBK] sale of its Polish subsidiary mBank [WSE:MBK], the ongoing merger between Polish oil refiners PKN Orlen [WSE:PKN] and Grupa Lotos [WSE:LTS] as well as market exits by insurers AXA [EPA:CS] and Metlife [NYSE:MET], both of which failed to gain enough scale and are selling off their main investments in the region.
Slower 2H20 expected in Poland
M&A activity YTD remained at a level broadly similar to last year, with 124 deals totaling EUR 4.6bn to 2 December, 2019, compared to 126 transactions worth EUR 4.7bn throughout 2018.
Near-term outlook remains positive, with investors showing most interest in sectors such as healthcare, logistics and transportation, as well as media and entertainment, Aleksandra Karasińska, manager at KPMG Deal Advisory said. Another hot sector is IT, driven by the relative ease of scaling up IT companies as well as by the general demand for automation and digitization from corporations seeking to reduce pressure on wages, she said.
Nonetheless, transaction stats in the second half of 2020 are likely to dip due to the expected slowdown of domestic consumption and GDP growth, several bankers said. In the first half, most local dealmakers polled by this news service said they will be busy working on a host of deals already in progress.
Companies tipped as sale candidates include CVC-owned electricity distributor PKP Energetyka, biscuit maker Dr Gerard, whose owner Bridgepoint is once again signalling its intention to exit, Innova Capital-backed Point-of-Sale terminal operator Polskie ePlatnosci and pharmacy chain Apteka Gemini, a Warburg Pincus portfolio company, bankers said. Larger ongoing auctions that may conclude in 2020 include the disposal of Tesco's [LON:TSCO] business in Poland and the sale of Polish power plant cluster owned by Czech energy group CEZ [CEZ:PR], as reported.
The Czech Republic
M&A levels in the Czech Republic remain steady with a healthy pipeline of deals on the table, polled advisers and investors said.
With solid financial results, many private owners believe now is the time to sell, the dealmakers said. Given the sense of uncertainty and fear of a downturn around the corner, many companies are trying to complete deals sooner rather than later, some said.
In 2019 YTD, 69 Czech deals were closed compared to 73 in 2018 and 96 in 2017, according to Mergermarket data. Total deal value in 2019 was up at EUR 4.26bn compared to EUR 3.4bn in 2018 and EUR 2.5bn in 2017.
The sectors that are driving much of the country's M&A activity are industrials, IT, financial services, consumer goods, services and energy, polled advisers said. Consolidation within the financial services sector is ongoing, with the local activities of Wustenrot set to be sold to Moneta Money Bank and Axa and Metlife up for sale, a second local adviser added.
The sale of energy company's Innogy's [IGY:GR] retail business in the Czech Republic is expected to be the largest deal over the next few months, several polled advisers said. Mergermarket reported in November that the sale is due to formally kick off in December with BNP Paribas [EPA:BNP] mandated as sellside. Skoda JS was also highlighted as a notable recent transaction by a third adviser.
Succession sales continue as a key driving factor and will do so for several more years, with many founder-owners deciding to exit their businesses that they set up in the early 1990s. Another key factor is the high amount of available financing from funds, advisers and fund executives said.
Energy and utilities in the Baltics
The Baltics saw a drop in deal value, with 56 deals valued at a combined EUR 888m in 2019 YTD, compared to the record for the region seen in 2018 with 76 deals worth EUR 2.75bn.
While lower bank debt availability is among the key cited factors slowing down regional M&A, polled dealmakers remain cautiously optimistic for 2020, unless the region is impacted with a sudden global economic shift for the worst. Nonetheless, generic M&A drivers, such as funding availability from PEs and overall market optimism, are still there, said Teet Tender, partner at PwC.
Energy and utilities is widely seen as a hot M&A sector in the region for 2020. This is driven by the demand from global infrastructure funds, said Zygintas Macenas, managing partner at Summa Advisers. Several ongoing deals signal sector opportunities, another local banker added, naming potential sale of Fortum's [HEL:FORTUM] Estonian heating assets, Gazprom's [MCX:GAZP] possible exit from Latvian gas infrastructure company Conexus Baltic Grid, and the sale of Latvian wind park Winergy among several examples.
Foreign players potentially interested in add-on energy or utilities opportunities in the region include Antin-owned French energy infrastructure specialist Idex, UK-based First State Investments, and Swiss Quaero Capital, given their deal-making activity in the Baltics over the last year, a second banker and a lawyer said.
Banking is another sector high on the local M&A activity map, according to a number of dealmakers. Situations to be watched in the coming months include Lithuanian lenders Medicinos Bankas and Siauliu Bankas, both of which appointed advisers for strategic options reviews earlier this year.
The IT and technology sectors may also see deals next year, according to the polled dealmakers. The valuations of tech companies and therefore sector M&A is more resilient to macroeconomic uncertainties, said Sergej Butov, partner at Sorainen. Some local IT startups planning fundraising in 2020 include Estonian eAgronom, Xolo, and Fractory, Lithuanian Qoorio; while Latvian telco Latvijas Mobilais Telefons is interested in IT and tech acquisitions, as reported.
Join Deals+
Our M&A community supports transaction professionals with events, insights and networking opportunities.
An error occurred trying to play the stream. Please reload the page and try again.
Close