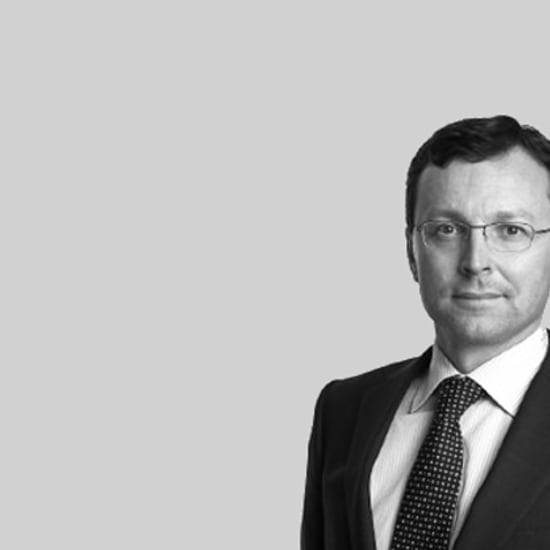 CEE Secondary Buyouts and Exits Insights
Robert Knorr, Co-Managing Partner of Mid Europa and speaker at this year's CEE M&A and Private Equity Forum took time out to speak to us about the drivers influencing the secondary buyouts and exits in the current market.
Olivia Cummins: Exits have gathered pace in 2016 and 2017, what are the factors that have attracted a wide range of buyers to the region?
Robert Knorr: Exits are a function of investments earlier in the cycle, we are today seeing exits from investments made in 2011 - 2014. Some exceptional businesses were acquired, developed, and grown during this time – to name a few, our own investments and notable exits from Zabka and Alpha Medical, as well as equally prominent deals from our peers such as Enterprise Investors' investment in Dino. Secondary buyers are attracted to businesses that exhibit a track record of strong performance and sustained organic growth.
OC: What would you say are the drivers encouraging so many secondary buyouts in the region compared to other exit opportunities?
RK: This is a function of the natural evolution of the private equity industry in CEE. Sponsor to sponsor transactions are the second most common type of exits globally, just behind sales to strategic investors. The still developing state of the CEE private equity industry has meant that the share of such deals in total deal activity has lagged global levels – a trend that is now normalising as the CEE private equity ecosystem matures and converges towards its fair share of deal activity. For example, there were no CEE secondary transactions recorded in CEE in 2012, and the following year saw only four deals – a mere 5% of the total divestments, compared to 26% for Europe. Convergence to European levels has been happening since, with 2017 being a particularly active year with a number of large businesses coming to market. Despite this, we still have some way to go for CEE to achieve a consistent fair share of private equity activity compared to the rest of Europe and global levels – with CEE PE activity still accounting for only 0.24% of GDP.
OC: According to a recent survey from Deloitte, investors expect the positive conditions for investors to decline. How do you think investor sentiment towards the region will change over the next 12 months?
RK: We have been enjoying a conducive macro-driven operating and financing environment over the last several years. It is possible that the world's economy, and with it, CEE economies, will progress through a cyclical correction. While this natural process may mean a slowdown of the financing and equity market momentum, it is an exciting source of opportunity for long-term investors such private equity. Some of our best opportunities have historically materialised at cyclical inflection points. While fully aware of possible challenges ahead, I am thrilled at the opportunities that come with them.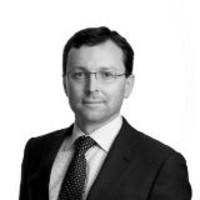 Robert Knorr
Co-Managing Partner
Mid Europa Partners
Robert will be speaking on the Secondary buyouts panel at the CEE M&A and Private Equity Forum on 3rd October in Warsaw. To find out more about the other speakers, agenda and how to attend, visit the website.
Published: 22 August
Written by
Join Deals+
Our M&A community supports transaction professionals with events, insights and networking opportunities.
An error occurred trying to play the stream. Please reload the page and try again.
Close

Robert Knorr
Co-Managing Partner
Mid Europa Partners
Robert Knorr is a Co-Managing Partner of Mid Europa Partners, a leading buyout investor focused on the growth markets of Central and Eastern Europe. Mid Europa has raised and managed €4.6bn of funds since inception in 1999, and has successfully completed 36 investments in 18 countries in the region to date.
Robert has been with Mid Europa since the inception of the firm in 1999. He serves as a member of Mid Europa's Investment Committee, co-chair's the firm's Management Committee and heads Mid Europa's Retail and Consumer practice. Mid Europa has recently announced the acquisition of Hortex, one of the leading branded consumer players in Poland. Moreover, Mid Europa completed the acquisition of Profi, the leading grocery retail in Romania and, together with Cinven and Permira, the acquisition of Allegro, the leading online marketplace in Poland. In February 2017, Mid Europa announced exit from its successful convenience retail investment in Poland, Zabka. Robert is on the board of directors of Allegro, Profi, Moji Brendovi Group, Hortex and Waberer's boards.
Prior to joining Mid Europa, Robert worked with Bankers Trust and Deutsche Bank in London and Milan. Robert holds a B.A. in Economics and Business from the University of Rome 'La Sapienza' and a Masters in Finance from London Business School.