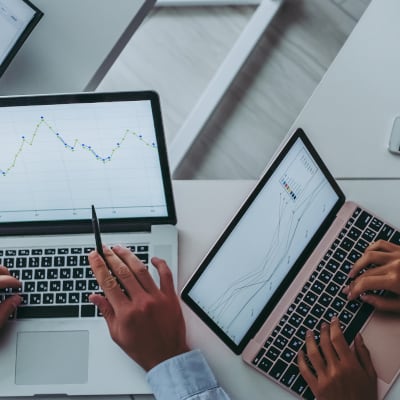 Telecom investment deals in the CEE region
Olivia Cummins: TMT M&A has risen 107% by value compared to H1 2017, what are the key factors driving the increased deal valuations in your opinion?
Krzysztof Urbański: Topping a very healthy transaction environment, megadeals have a significant impact on statistics and may lead to a record breaking 2018. The finalization of the acquisition of Time Warner by AT&T creates a new type of telco- media conglomerate. Comcast follows, by bidding for Sky at USD 39bn, up from USD 33bn (Sky shareholder have until October 11th to approve the deal), while horizontal concentration moves make also their way, with Disney taking over 21st Century Fox for USD 71bn and T-Mobile USA merging with Sprint, valuing its competitor at USD 26bn and shifting the US market from 4 to 3 mobile players. It will be very interesting to see if the new kind of telco-media giants will be created mostly by US operators, or whether Europeans will also move in this direction.
OC: What opportunities are there in the CEE region in the TMT sector for investors?
KU: TMT and specifically the telecoms sector is still fragmented in the CEE region. Further consolidation is therefore expected, while two headline transactions confirm this trend: the acquisition of Telenor CEE mobile operations (Hungary, Bulgaria, Montenegro and Serbia) by Czech PPF for USD 3.4bn and the takeover of Liberty Global operations in Germany, Hungary, Romania and the Czech Republic for EUR 18.4bn by Vodafone. While with this transaction, Vodafone creates convergent players in countries in which it already had mobile operations, it will be interesting to watch how PPF makes it way forward – will it be add-on acquisitions or rather a disassembly into retail and wholesale operations, as happened at home in the Czech Republic. In Poland, the acquisition of Netia by Cyfrowy Polsat confirms the convergent play strategy, while CATV Multimedia may have finally found a new owner in Vectra – depending again on the regulator's approach to the case.
OC: Broadly, what approach do you take when looking at potential targets? Is innovation important?
KU: There are two approached to targets analysis in the TMT sector and more specifically in telecoms. Horizontal consolidation moves or convergent consolidation don't need to be innovation driven. Indeed, the competitive nature of the telecoms sector makes innovation spread very rapidly. These transactions are therefore primarily driven by the chase for economies of scale (even if some innovation of course helps). Innovation is paramount in the technologies sector, where new paradigms, such as cloud, or AI, make the former business models increasingly obsolete. It is therefore important to target the next wave of technology firms, as did Orange while acquiring Business and Decision, a leader in business intelligence and data science, or Basefarm, a cutting edge player in the areas of cloud infrastructure and services.
Krzysztof Urbański will be speaking the annual CEE M&A and Private Equity Forum, leading the Deal origination and sector spotlight on TMT panel.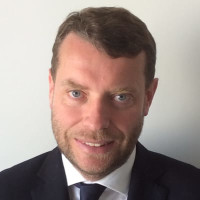 Krzysztof Urbański
Director - M&A
Orange Polska
Join Deals+
Our M&A community supports transaction professionals with events, insights and networking opportunities.
An error occurred trying to play the stream. Please reload the page and try again.
Close

Krzysztof Urbański
Director - M&A
Orange Polska
Krzysztof Urbański graduated from the Warsaw School of Economics in 1996. Since then, his career is devoted to mergers and acquisitions. He spent his first eight years at the corporate finance advisory arm of mBank (Commerzbank Group) and the next three years at Societe Generale.
Krzysztof became Mergers and Acquisitions Director of Orange Polska in 2007 and since then, by completing about 20 transactions totaling over PLN 4bn, he contributed to Orange Polska restructuring and strategic refocus. His fields of experience include telecoms, but also IT, media, infrastructure, real estate, banking, manufacturing, distribution and others. He holds Supervisory Boards positions at various Orange Polska subsidiaries.
Krzysztof holds a Master degree from HEC, he also completed numerous courses and trainings, including the CFA curriculum in 1999 and INSEAD M&A programme.