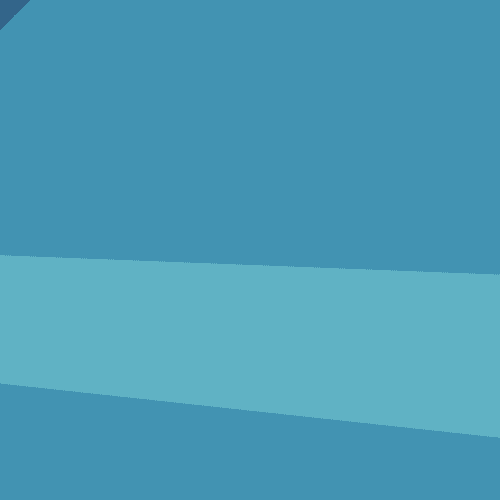 Chinese M&A in Poland could see push once the dust settles
Silk Road geopolitics could play role in M&A pickup
Infrastructure & energy, construction, pharma & cosmetics among potential target sectors
Deal execution, government regulations hamper dealmaking
M&A activity in Poland could see a push by Chinese companies seeking to enter the country in an attempt to expand deeper into Europe, dealmakers said.
While Polish M&A, worth EUR 11.6bn in 2019, typically features foreign buyers of local targets, the level of Chinese investments into the country has been "marginal" so far, said Maciej Wasilewski, a counsel at Kancelaria Brysiewicz i Wspolnicy, a Warsaw-based law firm. Individual deals, such as last year's, PLN 387m (USD 100.7m) Yifan Pharmaceutical's acquisition of a controlling stake in the Polish insulin maker Bioton [WSE:BIO] or the purchase of bankrupt ISD Huta Czestochowa steel plant by Chinese-backed vehicle Sunningwell may be highly visible, but remain an exception to the rule.
With immediate focus on addressing the consequences of coronavirus, Chinese companies are less likely to think of acquiring in Poland in the near term, a banker who tracks Chinese investments in the CEE region said. Nonetheless, one factor that may eventually spur Chinese dealmaking in Poland is geopolitics. The Sino-US trade war could give a boost to Chinese investments in Europe, Poland included, Brysiewicz said. So could China's Belt and Road Initiative, which encourages Chinese investment in the CEE, a PE source who tracks Chinese investments in the region added.
The CEE, with its investor- friendly policies, low manufacturing costs and rapidly growing economies is seen as a gateway to the European markets for the Chinese corporates with overseas strategies, especially as it remains short of financing, this PE source added. Within the CEE, Poland is a natural candidate for such investments due to its geographical location, which offers by far the best land route from the Far East into Western Europe, commented a second PE source, also closely involved with Chinese investments in the region.
At the same time Poland is seen as a strong US ally and, given the Sino-US trade war, security-related factors could be obstacles for deals in sensitive areas such as telecommunications and defense, the second PE source said.
The first PE source also pointed to the issue of EU policies to scrutinize inbound Chinese investment as a potential obstacle. Such restrictions were implemented by neighbouring Germany, for example, which used strict foreign direct investment regulations to block or delay Chinese takeovers in sensitive sectors, as reported. Nonetheless, Polish authorities may be tempted to open up the country more to Chinese investors as a "counterweight" to its rocky relations with the EU authorities, a banker who tracks Chinese investments speculated while the second PE source brought up Poland's over-reliance on the US for security and economic matters.
On China's side, the push for geographic diversification by Chinese companies, especially in light of the recent outbreak of coronavirus could also pay a role by encouraging them to invest outside their home country, the banker added.
Sectors to watch
Historically, Chinese bidders have shown interest in targets such as rolling stock producers PESA and Newag [WSE:NWG], bus manufacturing (Solaris Bus & Coach), container terminal DCT Gdansk and furniture sector companies Black Red White and Paged Sklejka. Going forward, targets of interest may come from sectors such as infra, renewable energy - both wind and solar - agriculture, industrial chemicals, automotive and consumer goods space, the first PE source said, while the second PE source added construction and pharma to the roster.
Attractive local targets are also likely to be found in health care, SME-sized packaging sector and tech, including fintech, but also in the fragmented local cosmetics sector, Adam Demusiak, partner, Head of M&A at PwC in Poland said. In fact, the first banker and the second PE source pointed specifically to mid-market Polish cosmetics brands present in China as offering good value and representing potential targets for their Chinese counterparts.
M&A obstacles

For the time being, Chinese acquisitions remain few and far in between, but not for lack of trying. Chinese and more broadly Far Eastern investors have shown up in approximately half of the dozen or so deals completed in 2019 by PwC in Warsaw, Demusiak said. However, none of these bidders won, a fact he attributes to slower pace of due diligence and negotiations and a lack the determination to close the deals. "They [Chinese bidders] also tend to be quite bureaucratic, move cautiously and are looking for sure-bet investments," the second PE source said.

Chinese government policies restricting investments outside the country, particularly LBOs, but also attempts to discourage foreign investments in real estate, also play a negative role, a second banker who works with Chinese investors in Poland and the second PE source said. Such restrictions are becoming even more relevant now, with the slowdown of Chinese economy due to coronavirus outbreak and attempts to control money outflows abroad, the first banker added.

Another obstacle is the size of potential Polish targets and their appeal compared to other prospects. Chinese interest starts above EUR 100m, PwC's Demusiak says, while most Polish targets are below that threshold. Polish companies represent good value for money, but from a branding and marketing perspective are not as attractive as German ones, the second banker said. They may also be less attractive business-wise, as Chinese investors are pursuing European targets for their technology, an area in which many Polish companies do well, but often still lag their Western European counterparts, he says.

On the Post-Merger Integration side, one factor in favor of Chinese investors is that they typically refrain from making radical organizational and management changes at their Polish targets, says Wasilewski from Brysiewicz i Wspolnicy. However, given the limited track record by Chinese companies in the CEE region, it will take time to identify synergies between potential targets and the Chinese market, the first PE source said. Until then, Chinese M&A in Poland is likely to remain at a current levels, he added.
Join Deals+
Our M&A community supports transaction professionals with events, insights and networking opportunities.
An error occurred trying to play the stream. Please reload the page and try again.
Close