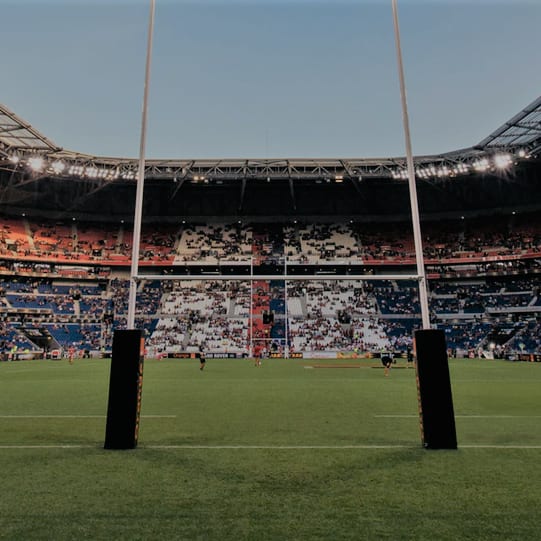 Dealspeak: Sporting investors play long game
General Atlantic should be prepared to play the long game if its proposed foray into the sporting arena through a reported offer to buy rugby's Premiership is to pay off.
General Atlantic should be prepared to play the long game if its proposed foray into the sporting arena through a reported offer to buy rugby's Premiership is to pay off.
The English Rugby Premiership's profile is a fraction of the size of other sports that have flourished commercially in recent years, such as Formula 1 and the English Football Premier League, but the scope to broaden its reach and widen its audience would understandably appeal to a private equity owner.
One only has to glance enviously towards the English football Premier League to see how a sport can be transformed into a billionaires' playground and become one of a country's largest exports.
Official figures released from the Premier League show the 20 clubs involved received a combined GBP 2.4bn from the league after the 2016/17 season through a combination of broadcasting and commercial income.
In contrast, rugby Premiership's highest earners as of end-June 2017, Wasps, turned over GBP 33.4m, and posted a GBP 3.7m loss before tax. Manchester United, one of the world's most supported football clubs, floated for just GBP 47m in 1991; in 2005 the Glazer family completed its GBP 790m takeover, while today Forbes values it at USD 4.2bn - making it the world's second richest sports team behind NFL's USD 4.8bn Dallas Cowboys.
General Atlantic has reportedly followed Cinven and CVC's interest buying into the sport, but will have to up its game and sweeten the GBP 275m CVC is already reported to have tabled and had rejected by the 13 clubs that own the franchise.
Top Sporting Deals (2017-2018)
Announcement Date

Target Company

Bidder Company

Seller Company

Deal Value (USDm)

16/05/2018

Carolina Panthers
(USA)

David Tepper (Private investor)
(USA)

Jerry Richardson (Private investor)
(USA)

2275

05/09/2017

Houston Rockets
(USA)

Tilman Fertitta (Private investor)
(USA)

Leslie Alexander (Private investor)
(USA)

2200

11/08/2017

Miami Marlins
(USA)

A consortium led by Derek Jeter and Bruce Sherman
(USA)

Jeffrey Loria (Private Investor)
(USA)

1200

27/10/2017

Brooklyn Nets (49% Stake)
(USA)

Joseph Tsai (Private investor)
(Taiwan)

Mikhail Prokhorov (Private investor)
(Russia)

1127

07/08/2018

Arsenal Holdings (32.91% Stake)
(UK)

Kroenke Sports & Entertainment
(USA)

Mr. Alisher Usmanov (Private investor)
(Russia)

780
The world of sport has become as much a commercial venture as it is a competitive activity, with a loyal customer base there to be exploited. And this has attracted a variety of investors from HNWI, sovereign wealth funds, hedge funds, sporting conglomerates and private equity looking for the next large pay out.
For every sporting success there are countless failures, and the same can almost certainly be said of sporting investments. Those that have turned an impressive profit have not done so overnight, meaning any buyer of rugby's Premier League may need equal measures of patience and business nous. And still this leaves no guarantee.
Formula One is one private equity story that in general terms became a huge success for CVC; in the sporting arena it is unrivalled in its returns. Having bought the sport back in 2005 for a USD 1.7bn enterprise value, 11 years later it had fully exited, pocketing an estimated USD 6bn, while annually creaming hundreds-of-millions from the sport's growing profits.
But despite yielding a gigantic return on its F1 exit, CVC had its critics throughout its tenure.
By the time it had handed the reigns to Liberty Media [NASDAQ:FWONA], global viewing figures had fallen and the sport became derided by some of its most loyal supporters, as well as those employed within the sport. Claims that CVC had squeezed as much profit from the sport while investing as little as possible were aired by Force India vice team principle, Bob Fernly.

CVC, together with the enigmatic founder and commercial rights holder, Bernie Ecclestone, turned the sport from a predominantly European fixture into a global travelling circus that now has a race calendar that includes countries as varied as they are sometimes controversial and include China, Bahrain, Azerbaijan, Abu Dhabi and the US.
True, rugby does not have the global reach of football, or an equivalent blue chip automotive industry able to spend tens of millions each year to take part and help support the sport, but a sub-GBP 500m outlay may be a winning investment for those with time on their side.
Target: Premier Rugby Ltd
Bidder: CVC Capital Partners Limited, Cinven Partners LLP, General Atlantic Service Company, L.P.
Vendor: Gloucester Rugby Limited, Leicester Tigers Rugby Club Plc, Bath Rugby Plc, Newcastle Falcons Limited, London Wasps, London Irish Holdings Plc, Harlequins (London rugby club), Manchester Sale Rugby Club Limited, Worcester Warriors Rugby Club, Saracens, Northampton Saints, Bristol Bears
Paul Francis-Grey
Editor
Acuris
Join Deals+
Our M&A community supports transaction professionals with events, insights and networking opportunities.
An error occurred trying to play the stream. Please reload the page and try again.
Close