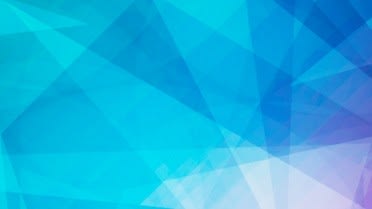 European M&A values hit six-year high
M&A made a return to form last year, aligning itself with the sense of growing stability being felt across the continent.
Headline figures read that Europe saw a 40.5% increase in deal value to hit USD 901.4bn worth of transactions compared to that seen in 2013 – a six-year high, according to Mergermarket's 2014 trend report.
To paraphrase Charlie Chaplin, nothing is permanent, least of all our troubles; which is a sentiment that most of Europe will be clinging to as its fortunes look to change. The countries that were hit the hardest throughout the last few years strongly contributed to the rebounding fortunes of the continent, particularly France, Italy and Spain. All three experienced considerable leaps in performance versus previous years.
France topped the table for the highest deal value for the year — the first time the country has headed Europe's elite in this regard. The USD 161.4bn worth of deals marks it its best annual performance since 2007, when it registered USD 204.1bn, and a 327% jump up from last year's figure of USD 37.7bn. Two French deals helped catapult the country to these levels — Holcim's [VTX:HOLN] USD 39.6bn takeover of Lafarge [EPL:LG] and Altice's [AMS:ATC] acquisition of SFR for USD 23.1bn.
Spain similarly saw a jump in the right direction with a 77.1% boost in values as it reached USD 57.2bn worth of deals.
The banking crisis and related stress tests that were conducted towards the tail end of 2014 make for an interesting-looking pipeline with Italian banks likely to experience a myriad of different deal types designed to improve their capital positions. Banca Monte Paschi di Siena [BIT:BMPS], Banca Carige [BIT:CRG], Banca Popolare di Vicenza and Banca Popolare di Milano [BIT:PMI] need to raise a combined EUR 3.3bn to cover capital shortfalls, and a flurry of sustained activity within the sector is likely to hold the attention of many dealmakers throughout much of the first half of 2015.
As sectors go, telecoms retained top spot for the year, making up USD 168.2bn, or 18.7%, of total deal value. The pharmaceuticals, medical and biotech sector came in a strong second place, driven somewhat by tax inversion deals between US and UK companies. The sector saw a combined USD 114.9bn of deals take place throughout the year with two USD 10bn-plus takeovers.
Medtronic's [NYSE:MDT] USD 45.9bn acquisition of Covidien [NYSE:COV] and the USD 14.5bn deal between Novartis [VTX:NOVN] and GlaxoSmithKline's [LON:GSK] oncology division both making the top five largest deals of the year.
On the back of an active 12 months for private equity firms, where exits reached USD 16.5bn — 94.5% higher than in 2013 and the largest seen since 2007 — a similar hive of activity is expected to take place this year. With a healthy amount of dry powder available, but less viable targets coming to market, secondary buyouts could play a featuring role among private equity houses in 2015. Uncertainty surrounding equity capital markets, which enjoyed a successful 2014, could affect how PWs choose to structure their exits this year, but they will likely continue to be a popular route.
The UK's general elections, due in May, could have a bearing on some M&A and ECM activity this year on the back of a 28.7% increase last year in deal value where USD 154.5bn worth of transactions took place.
Europe's 1,184 inbound deals totaled USD 320.6bn and reached a record high by both deal value and deal count during 2014. The US accounted for 60.7%, or USD 194.6bn worth of this activity while outbound activity was similarly dominated by Europe casting its net over the Atlantic towards the US. Of the USD 339.4bn worth of outbound activity, 71% was directed towards the US.