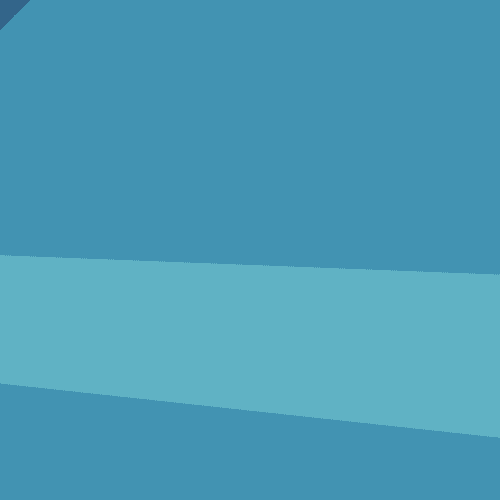 France M&A 2019 wrap: Strong outbound and PE activity offsets slowing M&A market
EDF, Sanofi and Vivendi among large corporations expected to carry out multi-billion deals next year
PE pipeline above EUR 1bn fuelled by quick asset rotation, corporate carve-outs
Tech, healthcare and education attract large crowd and big checks
Positive M&A environment lures new banks, boutiques and funds in Paris
Outbound dealmaking will provide strong support for French M&A activity in 2020 as large corporations and private equity funds engage in aggressive international strategies, dealmakers told Mergermarket.

While the overall value of French inbound and domestic M&A has decreased in 2019, outbound M&A is on the rise, according to Mergermarket data. So far this year, French players have closed 421 acquisitions abroad for a total value of EUR 84.4bn (vs. EUR 73.8bn in 2018), compared to a total of 769 inbound and domestic deals worth 42.5bn (vs. EUR 57.5bn in 2018).

"French large corporates have solid balance sheets, enjoy favorable access to financing, and are led by strong management teams with global strategic visions," said Patrick Perreault head of M&A for France at Societe Generale. "They have proven to be very agile on the M&A front in 2019 and will certainly continue to be so in the coming year."

CAC 40 companies from all sectors have announced multi-billion deals this year.

In April, media group Publicis acquired Epsilon from Texas-based Alliance Data Systems [NYSE:ADS] for USD 4.4bn. Last June, management software group Dassault Systèmes [EPA:DSY] bought New York-based healthcare related services provider Medidata Solutions [NASDAQ:MDSO] for USD 5.8bn.

Later in the year, Saint-Gobain [EPA:SGO] inked a definitive agreement to buy Virginia-based gypsum wallboard manufacturer Contental Building Products, Inc. [NYSE:CBPX] for USD 1.4bn.

The luxury sector has also seen a late surge in blockbuster deals, as LVMH agreed a few weeks ago to buy New York-based jewellery group Tiffany & Co [NYSE:TIF] for USD 16.2bn, and Kering [EPA:KER] was recently reported to hold exploratory talks to merge with Moncler [BIT:MONC].

This trend is also expected to be observed in the private equity market.

"As French sponsors are bracing to raise multi-billion vehicles, they need to gain exposure in the US to catch the attention of institutional investors and seize sizeable opportunities, either directly or via their portfolio companies", said Laurent Baril, managing director at Rothschild.

Among others, Eurazeo opened a branch in New York in 2016 with the aim to invest tickets between USD 200m and USD 500m in local companies. PAI Partners, which set up an office in New York City that same year, has hired a new partner to manage its US team in 2019.

Large transactions ahead

Despite the overall uncertainty created by the Yellow Vests movement, which held repeated protests against the government throughout the year, and the ongoing wave of strikes against a reform of the retirement system, the French market has shown resilience and many high-profile deals are expected to kick off next year, dealmakers agreed.

Among those is the reported potential disposal by French drug maker Sanofi [EPA:SAN] of its consumer healthcare unit, that could fetch a USD 30bn valuation.

Demerger plans for EDF [EPA:EDF], for which BNP Paribas and JP Morgan have been mandated, should also materialize next year. The electricity giant's CEO Jean-Bernard Levy reportedly announced in a letter to his employees that the project will be deferred to the spring of 2020.

The sale of a minority stake in California-based publishing business Universal Music Group by French media group Vivendi [EPA:VIV],which could value the business EUR 30bn, is still in the works. Preliminary talks between Vivendi and Chinese Tencent [HKG:0700] to sell a 10% stake were announced in August, but other investors could take part, it was reported.

A Brexit winner: French PE

The French private equity market should also remain attractive in 2020.

"Several targets with price tags above EUR 1bn are expected to hit the market in the coming months", Baril said.
Sponsors have proven more efficient at optimizing the value of their portfolio companies and can sell them only a couple of years after buying them. Furthermore, the PE pipeline could be filled by French corporates having to sell some non core assets to find greater focus.

Within Europe, the French PE market is in a rather enjoyable position, dealmakers agreed, as the value of the UK market, entangled in a long lasting Brexit limbo, is starting to dip.

For the first time on Mergermarket record, France saw more private equity deals than the UK in 2019. A total of 238 buy-outs were closed this year in France, while the UK only registered 223 sponsor-backed deals.

As a result, France is becoming the main market for buy-outs in Europe. "Although Germany's Mittelstand represents a sizeable pool of opportunities for European sponsors, it remains largely impervious to their approaches", Baril said.

A number of large cap buy-outs are reportedly expected to animate the market in early 2020. As such, the sale of Anglo-French nuclear medicine specialist Curium by Capvest has kicked off a couple of weeks ago. Handled jointly by Rothschild and JPMorgan, it could fetch up to EUR 3bn.

Ardian has hired Sycomore and Evercore to guide the sale of its food safety specialist Kersia. Although the sale should kick off prior to the holidays, it is expected to close in 1Q20, this news service reported.

Ardian is is also expected to sell its food ingredient producer Les Dérivés Résiniques et Terpéniques (DRT) as teasers were sent to prospective buyers a few weeks ago, this news service reported. The sale, for which Rothschild and Citi have been hired, could fetch a EUR 2bn valuation.

JP Morgan was recently tapped by daycare group Babilou for a 2Q20 process that could see TA Associates, Cobepa, Raise and Société Générale Capital Partenaires exit the business. The EUR 70m-EBITDA company is anticipated to be valued at a EV/EBITDA 20x mutliple, it was reported.

Tech, health, education on top of shopping list

Over the last years, the French market has become increasingly polarised. "On the one hand, targets with good levels of cash flow generation, interesting organic growth rates, and buy-and-build potential, are triggering fierce sponsor battles and pre-emptive bids, Baril said. On the other hand, companies that fail to tick all these boxes spark little interest and their sale processes end up never going through."

The most sought-after targets on the market are tech-related companies, dealmakers agreed.

"Sponsors, which are particularly attracted by these companies combining strong growth, high margins and sticky client bases, are ready to pay premium valuations", explained Fabrice Martineau, co-Chief Executive for DC Advisory France.

Recently, Keensight paid about EUR 330m for French software publisher Sogelink, implying a close to EV/EBITDA 15x multiple, as per Mergermarket's sister publication Debtwire. Earlier this year, Blackrock bought software publisher eFront for USD 1.3bn, paying more than EV/EBITDA 17x.

But sponsors must face intensifying competition from trade bidders for those assets. "Large corporations from all sectors are on the look-out for tech acquisition opportunities, sizeable or not, in a bid to leverage these technologies for their own purposes", Perreault said.

Companies active in the health sector, and more specifically nursing homes operators, are being increasingly sought after. "After luring traditional PE sponsors, the sector's particularly stable long term perspectives are now also sparking the interest of infrastructure funds", Martineau.

This year, Emera was acquired by Naxicap and Ardian. Infra player I Squared, which had to bow out of Emera's process, eventually snapped Domidep for EUR 1.15bn.

The education sector is another hotspot for French M&A, dealmakers said.

"The sector enjoys interesting growth prospects as French parents are willing to spend a significant share of their income on their offspring's education, to ensure their degree will safeguard them from unemployment", Baril said.

"Education groups are attractive because private education is gaining market share against the public sector, Martineau said. Schools also enjoy favourable working capital positions as families pay tuition fees ahead of the school year. Last but not least, the education sector remains fairly fragmented in France, so there is a lot of upside to expect from consolidation."

In early 2019, Cinven acquired French secondary education group Inseec for EUR 800m. Next year, Providence will sell its holding in Paris-headquartered Galileo Global Education with the help of Rothschild and Goldman Sachs, as reported by this news service.

Activists feed M&A

Activist investors have targeted French large corporations more than ever before in 2019 and shareholder activism will remain a prominent driver of French M&A next year.

After encouraging spirit producer Pernod Ricard to merge with a major competitor early this year, Elliot Management got involved in the acquisition of Altran [EPA:ALT] by Capgemini [EPA :CAP], claiming that the price offer by the latter was not sufficient, and throwing the ongoing offer in a legal limbo. This summer, Amber Capital urged Suez [EPA:SEV] to engage in a large asset rotation strategy.

The phenomenon has triggered discussions around the possibility of taking action to tame activists players. Recently, the French parliament finance committee and a think tank called Le Club des Juristes have both issued reports with several recommendations on the matter, including toughening existing rules surrounding short-selling, requesting more transparency from activists funds, and improving the dialogue between companies and their investors.

In the meantime, French large corporations are gearing up to tackle the issue, consulting their M&A advisors to avoid becoming the subject of new campaigns.

"While certain large French corporations were likely to dismiss the threat of activism a few years ago, they now anticipate potential challenges and actively review their business portfolio, Perreault said. As such, the current carve outs' trend is likely to continue next year."

Paris M&A crowd keeps growing

Paris M&A crowd is expected to keep growing in 2020 as boutiques, advisors and sponsors that long believed a Paris branch was unnecessary are now trying to set foot in France.

Boutiques Evercore, Centerview, Greenhil, Perella Weinberg Partners and Moelis were recently reported to be hiring in France. Nordic sponsor EQT has also announced it would open an office in Paris.

These arrivals, should they materialize, will add competition to an already crowded field, and surely make the battles for mandates even fiercer.

It should also be seen as a good omen for French M&A.

Join Deals+
Our M&A community supports transaction professionals with events, insights and networking opportunities.
An error occurred trying to play the stream. Please reload the page and try again.
Close