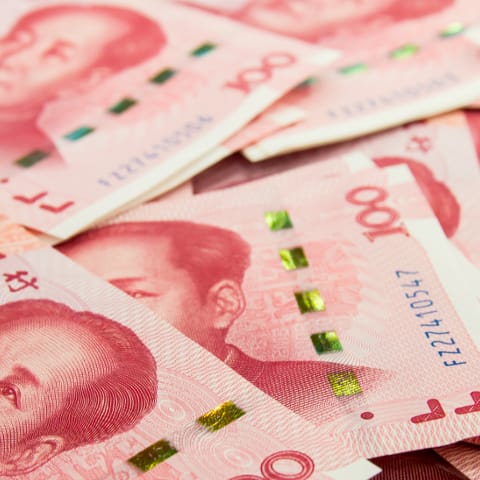 Germany-China: finding new channels to increase dealflow
Chinese buyers turn to German tech space
Venture Capital used to route into Germany
Chinese investors shift to a one-on-one approach with targets
Alternative routes of entry into Germany are being increasingly explored by Chinese investors as they look to both skirt around restrictive regulations while also trying to demonstrate more sophisticated dealmaking nous, panellists at Mergermarket's Germany Forum 2018 in Düsseldorf.
Germany's tech space has become the apple of many a Chinese investor's eye, through which financiers are helping fund and subsequently gain exposure to through venture capital-orientated deals, Inna Gehrt, Head of DACH at Mandarin Capital Partners said.
China has increasingly participated in buying businesses beyond its own borders, yet since July last year have been restricted in doing so due to an amendment to Germany's Foreign Trade and Payment Ordinance. The regulation expanded the scope of sectors immune from foreign takeovers as a matter of sensitivity and that may threaten public order or security. Software developers operating critical infrastructure, telecommunication and providers of cloud computing services have all been included in the list of 'no-go' industries. The period of the deal review by the Ministry of Economic Affair has been extended to four months from two, while the period of granting clearance has been extended from one to two months, allowing authorities to more deeply scrutinize a transaction.
A month later in August, China restricted, or in some cases banned, domestic companies from making overseas investments in certain sectors such as military technology, gambling, real estate and hospitality in order to support its own economy and reduce financial risks.
Unsurprisingly, Chinese-German deals have dropped as a consequence. This year, only two Chinese deals have been recorded in Germany for a combined EUR 42m. This compares to 29 such agreements in 2017 totalling EUR 3.4bn, and 34 transactions a year earlier that equalled EUR 9bn - the highest level recorded in the last 12 years, according to Mergermarket data.
Germany's technology offering fits that of the "Made in China 2025" strategy, a state-led initiative aiming to improve innovation in the manufacturing sector, one of the panellist said.
Berlin-based mobile bank N26 raised last week USD 160m through a Series C round from Chinese tech holding Tencent [HKG: 0700] and Allianz X, the digital investment unit of the Allianz Group [ETR: ALV]. Such a deal demonstrates an example of the new buyer universe, Gehrt said.
Interview with Inna Gehrt, Partner/ Head of DACH at Mandarin Capital Partners
China deals approach change
Subsequent to numerous occasions, whereby Chinese bidders exposed their naivety to how western auction processes operate, they have been forced to change how they approach European companies. This has also been coupled with Chinese investors streamlining target-types to more specific and adjacent industries.
In previous years, Chinese suitors have come armed with more of a scatter gun approach, whereby no asset was off limits. This led to an abundance of overspending on under-performing or non-essential assets, which the Chinese state has been more strictly looking to quell.
The participation of such suitors in numerous auction processes ended abruptly as many did not adhere to deadlines or respect other elements and rules of formal situations. This too has started to change among buyers that are now increasingly targets irrespective of whether they are on the market or not. These direct approaches are becoming more common and show clearer takeover strategies that potential sell-siders have become more receptive towards.
The positive improvement of the Chinese economy has also impacted on how Chinese companies conduct business in Germany, another panellist said.
China's economic growth remained strong at 6.9% during the first three quarters of 2017, but GDP growth is expected to slightly dip to 6.4% in 2018 and 6.3% in 2019 due also to prudent monetary policy and stricter financial sector regulation, according to a World Bank report.
Alternatives to political and regulatory risks
The potential 20% acquisition of German grid operator 50hertz by the Chinese State Grid Corporation of China (SGCC) and the near 10% stake in Daimler [ETR: DAI] recently taken by Chinese car manufacture Geely [HKG: 0175], has renewed the debate on Chinese strategic investments in Germany, one of the panellist said.
While scrutiny upon Chinese-German deal flow remains high and more time is needed for deals to complete, things are moving in the right direction, one attendee from Singapore said.
The German regulatory environment reflects the political concern related to foreign investor behaviour, but despite this, Chinese interest will continue to persist despite all the unknowns the environment has to offer, another panellist argued.
Join Mergermarket on the 20-21 March 2019 at the InterContinental Hotel in Düsseldorf for the next Mergermarket Germany Forum, visit the website today to keep up to date with all the latest news.
Luigi Serenelli
German Correspondent
Mergermarket
Join Deals+
Our M&A community supports transaction professionals with events, insights and networking opportunities.
An error occurred trying to play the stream. Please reload the page and try again.
Close