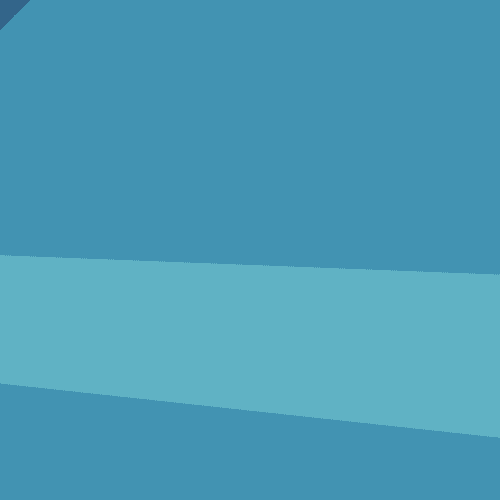 Iberian pork industry sees case for consolidation amidst increasing demand from China
Agrupalto approached by Chinese investors
Spanish family firms reluctant to expand
China's pork imports up 75% last year and 160% early this year
Pork producers from Spain and Portugal see a strong case for consolidation as increasing demand from China drives up pork prices, according to several sources from this industry.
Among those leading the charge in Portugal is Agrupalto, the country's largest pork producer. The company is studying acquisition targets in its home market, said CEO Nuno Correia. Targets have been identified in the pork industry, he said, but declined to provide details. Agrupalto has been diversifying into other meat sub-sectors also and at the end of last year acquired Nutriaves, the second-largest producer of turkeys in Portugal with annual sales of EUR 50m, he added.
Agrupalto has also been approached by a group of investors from China that were interested in a minority stake in the business, said Correia, However, the group will only start considering this option early next year, he added. He declined to provide further details, but wants to continue adding value to the business first. This interest from China is a result of demand for pork from Europe and part of consolidation in the industry in Iberia, he noted.
Agrupalto is Portugal's largest pork producer and is the result of a deal in 2018 whereby Valsabor acquired a 50% stake in Euroeste. It expects EUR 260m to EUR 270m in revenue this year and has nearly 50% market share in Portugal, he said.
Spanish plays?
Meanwhile, a Spanish pork industry executive said swine flu has hit China and Asia hard, prices have soared 30% to 40% this year and the biggest players are expanding to meet the demand, according to a Spanish pork industry executive.
Grupo Jorge is a consolidator and has money for small deals, though there is scope to do something a bit more exciting, said the dealmaker. Grupo Jorge, however, is currently not looking at acquisitions, said a source familiar. Grupo Jorge declined to comment.
At the moment, Coronavirus (Covid-19) is affecting logistics, but not yet the operational level as meat production is continuing, despite the country's lockdown, a second Spanish pork industry executive said. Supermarkets remain open, as reported locally. Prices are also impacted by the livestock sector impact worldwide and by the supply and demand of raw materials, this executive said.
Big Spanish groups are making healthy profits at present by selling to China, said a sector banker said. Despite several recent deals in the sector in Spain, most of the companies are family-owned with a traditional approach and are not taking advantage of the situation to become bigger via deals, he added. These companies believe that the current situation is temporary but are still not going to move ahead with significant corporate movements, the banker added. Producers of processed pork products, such as ham and sausage producers, are suffering because pork prices are very high, and Spanish pork producers have done deals in this sub-sector in the past and could again, the banker said.
Grup Cañigueral acquired meat producer Embutidos Collell last November. Costa Food Natur Group bought Carnicas Sola, a producer of sausages and cured meats and Embutidos la Nuncia, a manufacturer of fresh and semi-finished pig products, in July last year.
Costa Food also acquired Carnicas Villar in December 2018, while Grupo Jorge bought MarcJoan Import Export S.L. in February 2018.
More sky high pork prices
China although the world's largest producer and consumer of pork, has seen production drop dramatically as a result of African swine flu and more recently Coronavirus and this means an increase in demand for frozen pork to enter the country, according to Agrupalto's Correia and Carlos Ruivo, CEO of Portuguese pork producer R Capital.
The pork production business is highly profitable and the price has been rising since the swine flu, said Ruivo. Europe's larger pork producers, located mainly in Spain, will be looking at acquiring smaller players, he added. Coronavirus, which has caused a general lockdown of China, has also caused a limitation on imports to its country, but it has been allowing items such as medication and pork, he explained. China will take three to four years for the entire value chain of its pork industry to re-establish itself, he said.
Correia, who is also the president of a Portuguese federation representing pork producers, said he predicts that because of Coronavirus, high prices will continue for the next three years.
China has bumped up pork imports a lot over the last year, according to two sources from Chinese agribusiness firms. As pork prices are high, Chinese companies are not actively looking at investment in pork producers in Europe, but won't exclude the options completely, these sources said.
The African swine flu is a "black swan" incident, meaning it doesn't happen regularly, so at the moment acquisition costs would be too high, said the first Chinese agribusiness source. Investment in European pork producers will not be considered money for value for Chinese businesses, but they will keep an eye on the processed meat market, this source added.
Due to the African swine flu outbreak in August 2018, China has been facing a severe shortage of supply, with the price of pork tripling in 2019 in general, said the second Chinese agribusiness source. Although pork prices have dropped a bit over the last four months, they still remain at a high level - above CNY 40 per kilogram, said the second source.
China's major importer countries over the last year are EU countries, led by Spain and Germany, as well as the US, said the first source. Due to pork shortage and the US-China trade dispute, China has been working to diversify its import sources since 2019, by signing import accords with more countries, like Argentina and Kazakhstan, and lowering import tariffs, the first source added.
According to China Customs Data, China's pork imports in 2019 hit a record high with 2.11 million tons, up 75% from the previous year. Imports in the January to February this year surged by 160% year-on-year.
Join Deals+
Our M&A community supports transaction professionals with events, insights and networking opportunities.
An error occurred trying to play the stream. Please reload the page and try again.
Close