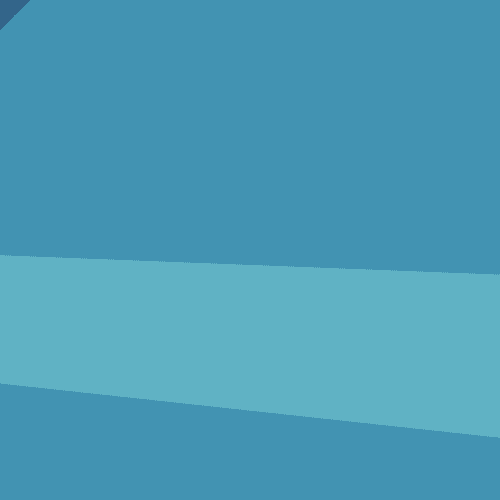 Sports assets still in-play for investors
Private equity firms have become increasingly interested in professional sports.
Despite the significant impact of COVID-19 on revenues, private equity firms have become increasingly interested in professional sports in recent years and the current crisis could lead to a further rise in activity.
However, with top level sport only just returning in recent weeks without fans, match-day revenue will fall and commercial and broadcast incomes could be deferred.
The 'big five' European football leagues generated a record EUR 17bn (GBP 15bn) in revenue in 2018/19, a 9% increase from the previous year, according to Deloitte's Annual Review of Football Finance 2020 report. The Premier League continues to grow, with revenues rising to more than GBP 5bn in 2018/19.
And the increase in revenues in recent years has resulted in a rise in dealmaking. The sector has seen a total of 110 deals in professional European sport worth a combined EUR 13bn since the start of 2015.
There was a noticeable uptick in 2019, with 24 deals conducted worth a disclosed EUR 1.1bn – largely driven by Silver Lake Partners' EUR 454m investment into the City Football Group, owner of Manchester City football club among others. Other takeovers announced last year include that of a 31% stake in Italian football club FC Internazionale Milano by Hong Kong-based LionRock Capital, or OGC Nice Football Club and professional cycling team Tour Racing, both by Switzerland-based PVC manufacturer INEOS.
Top M&A Deals in Sport (2019 and 2020)
Announced Date
Target Company
Bidder Company
Seller Company
Deal Value EUR(m)
27-Nov-19
City Football Group Limited
(UK)
Silver Lake Partners (USA)


454
15-Apr-20
Newcastle United Limited
(UK)
Public Investment Fund; Simon Reuben (Private Investor); David Reuben (Private Investor); PCP Capital Partners (Saudi Arabia)
Mike Ashley (Private Investor) (UK)
344
25-Jan-19
FC Internazionale Milano SpA (31.05% Stake) (Italy)
LionRock Capital Limited (Hong Kong SAR)
Erick Thohir (Private Investor) (Indonesia)
150
22-May-20
Guinness PRO14 (28% Stake) (Republic of Ireland)
CVC Capital Partners
(UK)
Celtic Rugby DAC (Republic of Ireland)
130
27-Jun-19
Hertha BSC GmbH & Co. KGaA (37.5% Stake)
(Germany)
Tennor Holding (Netherlands)


125
Due to the dependence on match day revenue, clubs in the lower leagues are set to be hit harder. For Championship clubs, the league below the top Premier League division in the UK, without parachute payments from the Premier League, match-day revenues account for around a 30% share of the total income.
Some clubs are already beginning to struggle. For example, former Bundesliga champions FC Kaiserslautern of Germany, who now play in the third tier of German football, filed for insolvency in June.
While the coronavirus pandemic has curtailed global M&A in recent months, there are several ongoing situations within sports. Most notably, a consortium of the Saudi sovereign wealth fund PIF, together with UK-based sponsor PCP Capital Partners and the Reuben Brothers have reportedly agreed to acquire Newcastle United for GBP 300m (EUR 344m).
Broadcasting revenues remain the driving force behind Premier League clubs' finances, with recently released financial statements showing that around 70% of Newcastle's revenue emanated from the media in 2018/2019 – 10 percentage points above the league average, according to the aforementioned Deloitte report.
The deal, which would bring an end to Mike Ashley's 13-year tenure with the Magpies, now stands with the Premier League authorities with questions raised over sports-washing and media rights in the Middle East.
In Italy, football club AS Roma [BIT:ASR] has reportedly mandated Goldman Sachs to look for fresh bidders after the club rejected an offer from the Friedkin Group as it was too low.
Meanwhile American investment fund RedBird Capital Partners, which has invested in American sports in recent years including the Yankees Entertainment and Sports (YES) Network, is reportedly in exclusive talks with Toulouse Football Club of France.
CVC Capital Partners has been the most obvious example of private equity firms' increased interest in the space, conducting a number of deals in recent years. The firm acquired Formula One in 2005 for GBP 992m, before selling to Liberty Media for GBP 5.9bn in 2016.
More recently, CVC have been investing heavily into rugby, first acquiring a 27% stake in Premiership Rugby for GBP 200m in late 2018, before taking a 28% share of the Guinness PRO14 earlier this year for GBP 116m. The firm has also reportedly delayed its GBP 300m investment into the Six Nations, due the coronavirus pandemic.
Several private equity firms are interested in acquiring a stake in the top Italian football leagues' TV rights newco, as reported. After CVC offered EUR 2.2bn for a 20% stake in the company, Serie A has reportedly received a counter-offer from Bain worth EUR 3bn for a 25% stake. Advent, Blackstone, Clayton Dublier, FSI and Silver Lake are also all said to be interested. The newco would control the league's broadcasting rights for 10 years once Sky and DAZN's current contract ends in 2021.
Jonathan Klonowski
Research Editor EMEA
Mergermarket
Join Deals+
Our M&A community supports transaction professionals with events, insights and networking opportunities.
An error occurred trying to play the stream. Please reload the page and try again.
Close