Japan M&A Awards
11 June 2020
審査員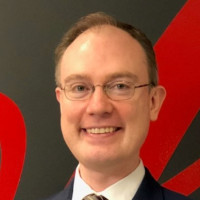 Gerard Adams
General Manager, Corporate Planning
Kyowa Hakko Bio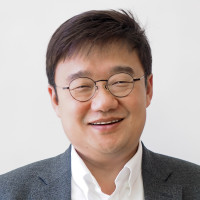 黄 仁埈 In Joon Hwang
専務執行役員 CGIO(Chief Global Investment Officer)
Zホールディングス株式会社
An error occurred trying to play the stream. Please reload the page and try again.
Close

Gerard Adams
General Manager, Corporate Planning
Kyowa Hakko Bio
Gerard Adams is originally from Sydney, Australia, and is currently based in Tokyo, working as General Manager, Corporate Planning at Kyowa Hakko Bio, a subsidiary of Kirin Holdings. Gerard started his career as a corporate lawyer, completing his Honors research in Ho Chi Minh City before going on to work in law firms in Sydney, Perth and Tokyo. His practice focused on advising large Japanese companies investing in Australia, including time working in the Sydney offices of Mizuho Corporate Bank and Mitsui & Co. In 2009, he changed career by joining the Strategic Planning Department of Kirin Holdings in Tokyo, where he worked on multiple acquisitions in Oceania, South East Asia, North and South America. In 2018, Gerard moved to Boston to manage several Kirin-acquired businesses in the US. In 2020, he returned to Japan to take up his current role at Kyowa Hakko Bio, where he is contributing to Kirin's strategic growth in Health Science. Gerard was a founding member and Chair of the Japan-Australia Business Cooperation Committee Future Leaders Program and is currently a member of the Executive Council of the Australia & New Zealand Chamber of Commerce in Japan. He is married with two daughters and enjoys music, reading and travel.

萩原 利仁
常務取締役 兼 CFO
テクノプロ・ホールディングス株式会社 
ファイナンスと会計・税務の専門的知識を活かし、株式会社レコフにてM&Aに関するアドバイザリー業務に従事したのち、米系投資ファンドのサーベラス・キャピタル・マネジメントの日本拠点にてプリンシパルとしての投資業務に従事。投資業務においては、ソーシング、DD、ストラクチャリング、バリュエーションとリターン分析、バックファイナンス、ドキュメンテーション、モニタリング(事業計画策定やKPI管理など)、グループ事業再編、Exitのための売却交渉までの実務を一気通貫で経験。
現在は、東証一部上場企業のCFO(2019年7月就任)として、M&Aのみならず、海外機関投資家を中心に年間300件以上のIR面談を行う。
東京大学経済学修士(ファイナンス専攻)、ミシガン大学経営学修士(MBA)、公認会計士

喜多 慎一郎
代表取締役/ シニア パートナー
株式会社アドバンテッジパートナーズ
アドバンテッジパートナーズの日本バイアウトチームを統括。2003年にアドバンテッジパートナーズに参加後、株式会社アクタス、MEI, Inc./株式会社日本コンラックス、コミュニティワン株式会社、株式会社インタラック、株式会社カチタス、等への投資、経営支援を手掛けた。現在、株式会社ウェイブダッシュ、アイオニック株式会社、ユナイテッド・プレシジョン・テクノロジーズ株式会社、株式会社エムピーキッチン、株式会社ネットプロテクションズ、株式会社やる気スイッチグループホールディングス、マテリアルグループ株式会社、株式会社コスモライフ、株式会社デンタルホールディングの非常勤取締役を務める。
AP参加前は、ベイン・アンド・カンパニー・ジャパンにて、自動車、金融、通信、食品、商社、ヘルスケアの経営戦略立案プロジェクトなどを担当。東京大学経済学部卒業。UCバークレービジネススクール修了(MBA経営学修士号取得)。

松倉 英樹
取締役執行役員事業開発部長
T&Dユナイテッドキャピタル
松倉氏はT&DホールディングスおよびT&Dユナイテッドキャピタル(T&Dホールディングの投資子会社)にて、グループのM&A、戦略・事業投資を統括。 2019年にT&Dに入社し、それ以前は、30年以上にわたり東京海上に在籍し、M&Aや海外事業、経営企画などの業務責任者を歴任(M&A・海外事業投資担当としてかんぽ生命執行役員出向を含む)。
東京大学法学部卒業(学士)、米国The University of Texas at Austinにて法学修士取得。

瀬口 直哉
財務開発部部長代行 兼 M&Aアドバイザリーチームリーダー
三菱商事株式会社
1993年三和銀行(現・三菱UFJ銀行)に入行し12年間勤務、内5年間は三和証券(現・三菱UFJモルガン・スタンレー証券)においてM&Aアドバイザリー業務に従事。2005年に三菱商事に入社し、同社内の営業グループの買収・事業投資・JV組成・事業売却・ファイナンス案件を支援。2013年よりJ-REIT運用会社である三菱商事UBSリアルティの財務部長、2016年からは米国三菱商事のCFOとしての勤務を経て、2019年6月に三菱商事東京本社に帰任。以来、同社のM&A責任者を務める。

植坂 謙治
執行役員 グループストラクチャードソリューション担当 
株式会社新生銀行
1992年学習院大学経済学部卒業後、同年株式会社日本長期信用銀行(現株式会社新生銀行)に入行。
2006年より同行スペシャルティファイナンス部にて主にPEファンドによるM&A案件を対象としたLBOファイナンス業務に従事。以降、PEファンドをスポンサーとした国内企業向けLBOファイナンス、シェアファイナンス、メザニンファイナンスを中心に、事業会社向けM&Aファイナンス、クロスボーダーM&Aにかかるファイナンス等も含め、現在に至るまで数多くのM&Aファイナンス案件を手掛けた。
2019年同行執行役員就任。以降、M&Aファイナンスの他、国内外の再生可能エネルギーを中心としたプロジェクトファイナンス、船舶航空機ファイナンス、およびベンチャービジネスを担当分野として新生銀行の注力分野であるストラクチャードファイナンスビジネスを推進している。新生企業投資株式会社取締役を兼務。

Norie Hata
Chief Correspondent - Dealreporter
Acuris
Norie Hata is chief correspondent for Dealreporter, an Acuris company, based in Tokyo. At Dealreporter, a sister product of Mergermarket, Norie analyzes live, expected and special sit situations of Japan's major M&A deals. She has written numerous stories on such high-profile deals as Toshiba Memory, Hitachi Kokusai Electric, Asatsu-DK, PanaHome and Alpine Electrics.
Norie joined Dealreporter in 2005. Previously, she was a senior correspondent for Thomson Reuters' IFR where she covered mainly fixed income and banking consolidation, and Nihon Keizai Shimbun (Nikkei)'s English language newspaper.

水田 麻衣
アジア太平洋地域エディター/日本支局長
Mergermarket/Acuris
Mai Mizuta is the Asia-Pacific Editor for Mergermarket and oversees the management and editorial content of seven bureaus across Asia. She leads a team of dedicated journalists in the Asia-Pacific region covering mergers and acquisitions and private equity. Mai, who is also concurrently Japan Bureau Chief, has spearheaded private equity and live mid-market coverage in Japan. She has written a number of high-profile scoops involving blue chip companies such as Hitachi, Panasonic, Toshiba, Takeda, Asahi, and Fujitsu. Mai has 15 years' of reporting and writing experience and has been based in Tokyo since 2008.

外山 望
上席記者 兼 PEエディター(日本担当)
マージャーマーケット(アキュリス・グループ)
2008年マージャーマーケット入社。金融サービス、TMTセクター等の成長戦略、M&A案件等を担当。主に日系企業のクロスボーダー案件、非中核事業の売却、プライベート・エクイティー関連ディール等を主に担当。同社入社以前は、仏系・ドイツ系銀行勤務を経た後「インターナショナル・ファイナンシング・レビュー(IFR)」(トムソン・フィナンシャルの国際資本市場専門誌)、AFX通信社(AFP通信社の金融経済ニュース部門)、ダウ・ジョーンズ経済通信等の外資系金融・経済通信社にて日系企業のクロスボーダー資金調達(株式・シンジケートローン等)案件、債券市場、企業ニュース、マクロ経済等の取材に従事。