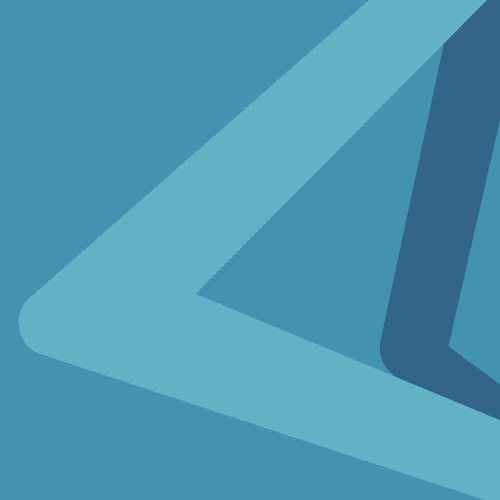 MENA M&A 2019 wrap: Smaller deals to support M&A activity in 2020
MENA (Middle East and North Africa) M&A may find support from smaller deals in facilities management and utilities space ahead of EXPO 2020 in Dubai, along with infrastructure asset deals as governments plan to monetise them, dealmakers told Mergermarket.
In March 2019, oil behemoth Saudi Aramco [TADAWUL:2222] bought 70% of SABIC [TADAWUL:2010] valued at USD 70bn, making it the largest deal in the global chemical space.
As a result, on a year-to-date basis, total M&A deal value in the region (excluding Israel) placed at USD 98bn, equivalent to the cumulative total of the last four years. Even deducting SABIC as something of a Saudi sovereign portfolio shuffle, the total of USD 28bn outpaces 2018's USD 27.5bn – not bad going given the slowdown in other major territories.
Nonetheless, the deal count fell sharply – just 107 deals are counted in 2019 YTD versus 161 in 2018. We've seen larger deals, but fewer of them.
The UAE saw a slew of major crossborder deals of sizeable scale – ADNOC Oil Pipelines seeing a 40% stake go to KKR [NYSE:KKR] and BlackRock in a USD 4.3bn deal, Union National Bank's USD 4bn takeout by Abu Dhabi Commercial Bank, the 20% stake in Abu Dhabi Oil Refining Company being offloaded to Italian player Eni [BIT:ENI] in a USD 3.24bn deal and ride-sharing app group Careem being bought by US giant Uber [NYSE:UBER] in a USD 3.1bn transaction to mention just four examples.
However 2020 may see a step back from such bumper deals.
"The regional and global political uncertainty must have had an effect (for a slowdown in deals), but also partially because the first half of 2019 witnessed some mega transactions with relatively high values, which would not usually carry over across all quarters," Omar Momany, UAE Head of Corporate/M&A at Baker McKenzie told this news service.

"Deal-making should continue to be robust in 2020 but with slightly smaller sized deals. In addition, the recently combined entities would possibly start to again look for smaller targets with aligned synergies for potential takeover," Momany said.
Experts expect a few deals to materialise in early 2020. There could be activity seen in facilities management industry ahead of the EXPO 2020. This news service reported that Emrill Services, a Dubai-based facilities management company, is talking to "four or five" specialist services companies in the Middle East as it eyes one or more acquisitions. Emaar Properties is also reportedly in talks with potential buyers for sale of its district cooling business.
Among other potential M&A activity, BR Life, a healthcare company in India owned by Abu Dhabi-based billionaire BR Shetty, is planning to acquire seven to eight hospital firms in India.
Majid Al Futtaim, which operates the Middle East franchise of French retailer Carrefour [EPA:CA], is also reportedly exploring options for its sale of credit card business.
Among other transactions that could materialise next year would be Arabtec's merger with Trojan Holdings, and Dubai Islamic Bank's acquisition of Noor Bank.
Nonetheless, a smaller number of larger deals should not imply there will be none. Sovereign actors could yet once again play their part on this score in 2020, according to Will Seivewright, partner and head of corporate Middle East DLA Piper, while declining to surrender details of his pipeline.
"We would certainly expect one or more of such deals to take place in 2020. Sectors to watch with assets of sufficient size and a degree of government ownership will be oil and gas, infrastructure and financial services," Seivewright said. He also feels that there might be more deals in infrastructure as government plans to monetise these assets.
Governments in the Gulf Co-operation Council dependent on oil for its revenues have been witnessing a sharp decline in their income, and also triggering consolidation in state-owned oil and gas companies due to falling prices of crude. February 2019's ADNOC deal – which later saw Singaporean fund jump alongside KKR and BlackRock with a USD 600m investment in July – is indicative of this kind of move.
Industry watchers feel that EXPO 2020 and Saudi Vision 2030 could also spur deals from companies that want achieve scale due to shrinking margins and ballooning operating costs.
"A lot of changes can improve the situation in the region – i.e. political solutions in Yemen, Qatar and Iran. Expo 2020 is also expected to contribute to the economy in the short term, and Saudi Arabia is changing fast and can potentially attract more foreign investments," Husam Kutaifan, managing director and head of investment banking at Emirates Investment Bank told this news service.
EXPO 2020 is expected to contribute AED 122.6bn (USD 33.4bn) in gross value added to the UAE's economy from 2013-31, according to a report from EY.
"We have also seen a strong interest in infrastructure investments with funds seeking deals in cash flow generating assets with good risk return profile such as district cooling, utilities and waste management and renewables," Kutaifan said.
Lacklustre PE investments

Private equity investments are expected to be lacklustre due to multiple factors following trust deficit among investors after the fall of Abraaj and lack of liquidity due to Saudi Aramco's USD 26bn IPO, the world's largest float in history.

"There is a lack of dry powder due to absence of new funds getting raised. The PE industry has been in a shamble after the Abraaj episode. Transactions are not fascinated by the local PE industry. Plus, there are exit barriers in terms of unattractive IPO market or secondary sale," said a senior executive with a PE company based in Dubai who spoke on condition of anonymity.
Abraaj had been the largest buyout fund in the MENA region until it collapsed in mid-2018 after investors, including the Bill & Melinda Gates Foundation, raised concerns about the management of its USD 1bn healthcare funds.

"PE activity may remain subdued and would see selective transactions by big PE. I don't see any enhanced activity and there is no new fund coming," the executive added.

In the third quarter to September this year, PE firms resorted to buyouts worth USD 600m from four transactions. The transactions were skewed in the first quarter, with buyouts worth USD 6bn from three transactions (including the aforementioned ADNOC deal).
In August this year, a CVC Partners-led consortium purchased a 30% stake in GEMS Education that was sold by a consortium of investors led by Fajr Capital including Blackstone and Bahrain Mumtalakat Holding Company, the country's sovereign wealth fund of the country.

Such PE activity as there may be is likely to focus on smaller deals, with a focus on healthcare and education, dealmakers approached for this article said.
In May this year, Gulf Capital, an Abu Dhabi-based PE firm managing more than USD 3bn (AED 11bn), bought a 70% stake in health aesthetics firm Medica.
Foundation Holdings is expected to buy a medical implant company in Saudi Arabia and is also looking at pre-kindergarten education companies to boost its presence in the Kingdom, this news service reported earlier in December.
Join Deals+
Our M&A community supports transaction professionals with events, insights and networking opportunities.
An error occurred trying to play the stream. Please reload the page and try again.
Close