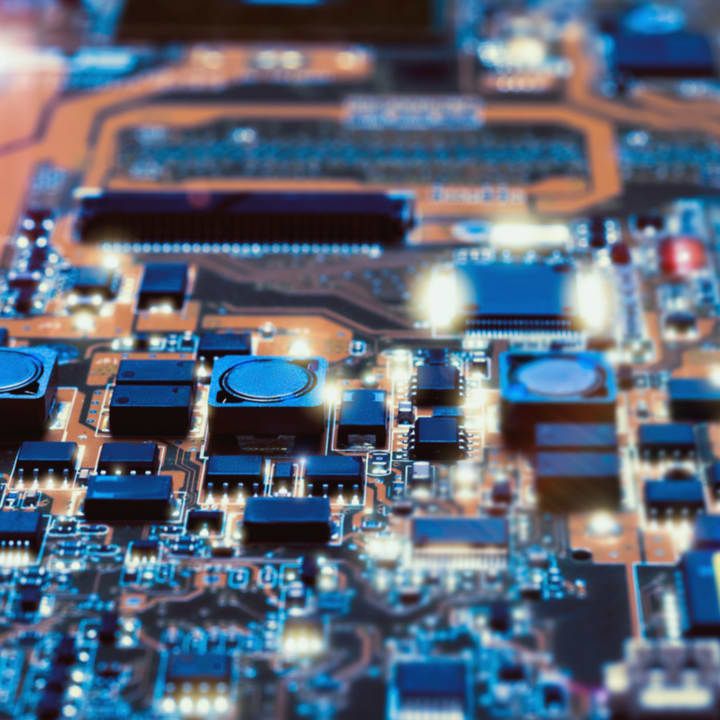 Tech in the Nordics: A Model Market
Following close to $40bn of Nordic tech M&A in five years, conditions ripe to harness start-ups.
Nordic countries present among the strongest opportunities to be found amid financial technology across Europe, according to the panel of experts at Mergermarket's 11th annual Nordic M&A and Private Equity Forum.
While in other geographies banks are large, unmovable objects, Nordic institutions have figured fintech is not the enemy and have helped create a framework that makes it easier for start-ups to break into the sector and offer products and services to end users.
Mergermarket data highlights how the Nordics have not only kept a pace with far larger geographies, but often surpassed deal activity across technology M&A.
There have been 627 tech-related deals that have taken place in the Nordics, worth a combined €39.1bn since the beginning of 2013. In the same period France bore witness to 438 deals with €30.5bn, Germany 531 deals (€20.6bn) and the UK 869 deals (€69.6bn).
Benjamin Roszczewski from Microsoft on-stage at Mergermarket's Nordic conference.
Accommodating Nordics
Systems like BankID - an online identification system used by banks and government authorities – accommodate start-ups in the Nordics to break through and have helped creating success stories like Klarna and Swish, the panel said. BankID, is used to verify the names, and bank details of users. It also gives users the ability to sign documents electronically. For start-ups, it can offer an easy way for users to log in without having to enter all their details, similar to how many websites allow users to log in using their Facebook account.
The Nordics also provide a healthy testing ground due to its cultural proximity to larger markets such as the UK and US, the audience was told.
The region has a good record of tech success stories with Spotify being its blue ribbon achievement as it gears up to list in New York and is likely to be valued at some $20bn. Other successes include Skype, with its Swedish-Danish founders, which was bought by Microsoft for $9bn in 2011, the tech giant's biggest ever deal at the time. Rumours surrounding Klarna's potential IPO have put the company's valuation at around $2.5bn. Payment solution provider iZettle is also reportedly heading for an IPO, and will list before the summer, according to some accounts. The company reportedly turns over €67m. Danish payments solutions provider, Nets, started trading at €4bn in September 2016, but was bought by US private equity house Hellman & Friedman for €5.6bn, just over a year later.
As has been well-illustrated over the majority of the 21st century, technology is not only relevant to tech companies. Financial technology, alongside other newly established hybrids such as med-tech, insure-tech, agri-tech all the way to HR-tech, have become mainstays of everyday M&A.
Among those new buzzwords to have entered many-a-bankers' lexicon, AI, or Artificial Intelligence, is the latest to capture the imagination of investors. These once called themselves software providers but have rebranded as AI innovators without changing what they do, yet now command higher multiples after labelling themselves with a new, freshly appealing moniker.
Advisors discuss using AI during an M&A process.
Maintaining Momentum
There is an argument to be made whereby savvy consumers, as a consequence of the wider choice of providers now available, change banks, mortgages and insurance providers as often as they do underwear - taking whatever suits them best at that time. This has become possible through the explosion of digital systems that aid regularly changing practices that used to last a lifetime. In the UK five years ago, the typical customer-bank relationship lasted 17 years - five years and six months longer than the average marriage, while 59% of 18 to 24-year olds use the same bank as their parents.
The Nordics are fertile ground to lead the way in this field. But it will need to progress through digitalisation if it is to get there. About 80% of customers have put off re-mortgaging if they are asked for a single physical document during the process. It is this lead that others are hoping to follow.
Financial trade association Payments UK, for example, argues that a streamlined switching process can "increase competition in the high street, support the entry of new banks in the current account marketplace and give customers a greater choice when switching from one bank or building society to another."
But technological advances will also cause unforeseen problems and opportunities. Driverless cars could boost the alcohol industry by billions of dollars, as drunk driving ceases to be a problem, and if these vehicles reduce road traffic fatalities, hospitals may turn to science fiction-sounding 3D printing to replace organ donors. Yet, even among the early adopters in the Nordics, there was little response when the keynote speaker asked for a show of hands from those who had a chip in their hand. It seems some things are still a step too far - even for the Scandinavians.
August Graham
Nordics Correspondent
Mergermarket
Join Deals+
Our M&A community supports transaction professionals with events, insights and networking opportunities.
An error occurred trying to play the stream. Please reload the page and try again.
Close