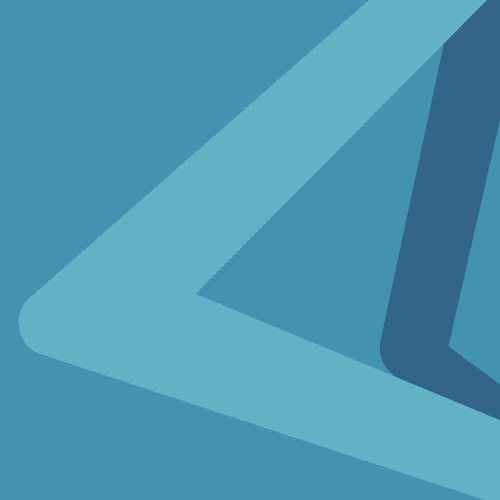 Macro headwinds sink pharma multiples but megadeals persist
The Pharma, Medical and Biotech (PMB) sector has seen a significant rise in the value of deals in 2019, despite a slowdown in M&A activity
The total value of deals in the EMEA region was the highest of any sector, standing at EUR 145.4bn compared to EUR 126.2bn in 2018, according to Mergermarket data. The volume of deals in Europe, however, declined from 626 in 2018 to 560 in 2019. This figure is the lowest in three years.
A trade war between the US and China as well as political and market uncertainty have weighed on deal making across most sectors in the EMEA region. However, the PMB space has remained relatively unscathed. "Even though the number of PMB transactions has declined, there has been a lot of activity among small and mid-cap companies," said Dr Ralf Nowak, Partner at Livingstone. "Healthcare remains fundamentally a defensive play even in a context of uncertainty and this is not going to change," he added.
Despite a decline in the volume of transactions, the PMB space has seen several blockbuster deals, mainly in the UK, Ireland and the DACH region. The UK and Ireland took up a whopping 60.1% of PMB value in 2019, largely due to AbbVie's [NYSE:ABBV] acquisition of Dublin-based Allergan [NYSE:AGN] for EUR 75.8bn (USD 86.3bn). This transaction counts as Europe's largest PMB deal. DACH, however, was the most active region with 22% of PMB deals. The largest transaction was Swiss pharmaceutical company Novartis' [SWX:NOVN] spinoff of its eyecare division Alcon [NYSE:ALC, SWX:ALC] in April which valued the standalone business at CHF 26.9bn (EUR 23.7bn). Other significant deals in the region include Nestle's [SWX: NESN] EUR 9bn sale of its skin care division to a private equity consortium led by EQT Partners and the Abu Dhabi Investment Authority. Elanco Animal Health [NYSE: ELAN], which was also separated from Eli Lilly [NYSE: LLY] in March to become a fully independent company, bulked up its offering with the acquisition of German-based Bayer Animal Health [ETR: BAYN] for EUR 6bn.
Pharma challenges sink multiples
Although megadeals have boosted the overall value of PMB transactions, a sharp decline in multiples is yet another indication of a market slowdown. Pharmaceutical companies globally have seen their median EBITDA multiple dropping from 28x in 2018 to 14.2x in 2019, the lowest figure recorded in the last five years. Multiples also declined in the medical sector, recording a drop from 22.6x EBITDA in 2018 to 18.1x in 2019, the lowest level since 2016.
A general market slowdown is not the only cause of a fall in multiples. Pharmaceutical companies are facing challenges from patent expirations as more generic drugs enter the market. To give a perspective of this shift drugs such as Pfizer's [NYSE: PFE] Lyrica, Novartis' topical corticosteroid Durezol and Roche's [SWX: ROG] Rituxan all lost exclusivity between 2018 and 2019. The impact of this trend was made evident in 1Q19 when GSK [NYSE: GSK] reported a 5% decline in sales of existing pharmaceuticals after Mylan [NASDAQ: MYL] launched a generic version of asthma drug Advair.
The biotech space on the other hand has seen a sharp rise in EBITDA multiples evidencing that investors are willing to pay big money for innovative companies. In a marked contrast to the pharmaceutical and medical subsectors, the median EBITDA multiple for biotech firms stood at 29.8x in 2019, significantly higher than 23.4x in 2018 and the highest level in three years.
In order to foster innovation, pharmaceutical companies are looking to deepen their partnerships with biotech firms. By way of example, US drugmaker Gilead Sciences [NASDAQ: GILD] invested USD 5.1bn to expand its partnership with Belgian biotech Galapagos [AMS: GLPG]. As part of the deal, Gilead has invested USD 1.1bn in the biotech firm, raising its stake to 22%.
Another large transaction in the biotech space is the acquisition of UK-based life sciences company LGC by PE houses Cinven and Astorg for EUR 3.5bn.
PE on the fence
Market uncertainties as well as sector-specific challenges have reduced multiples in the PMB space. Private equity firms are holding off from selling assets while they wait for better market conditions. The number of exits recorded in the EMEA region were 75 compared to 84 in 2018 both of which are the lowest numbers recorded since 2014. Buyouts also declined from 140 in 2018 to 128 in 2019.
While private equity firms remain on the fence, deals are likely to take place in safe subsectors where value can be extracted quickly. "Life sciences services such as market access is an area that is likely to attract private equity interest in the coming months," says Dr Ralf Nowak.
Telehealth companies, which enable patients to receive medical advice in real time, have also attracted investor appetite in 2019 and are expected to continue doing so in 2020. As patients increasingly take charge of their health and demand prompt access to physicians, the remote consultation business model offers the best solution.
In the space, UK-based Babylon Healthcare closed a USD 550m funding round in August 2019, led by Saudi Arabia's Public Investment Fund, which gave the company a mighty valuation of more than USD 2bn. Several other companies, such as Swedish KRY and GPDQ, have also raised substantial amounts of financing to expand globally.
Reproductive health has also seen significant investments, with both strategic and financial investors rewarding companies that place their bets on technology, innovation and remote access to services. Lifestyle changes have led millennials to take control over their reproduction potential. As a result, fertility services such as period trackers, sperm collection kits and at-home sperm count devices have seen startups populate the segment. By way of example, Natural Cycles, a Swedish birth control app, is gearing up for an IPO within the next three years after raising around USD 40m in three funding rounds. Meanwhile, New York-based Dadi, a company that offers sperm-collection kits, raised USD 7m in a seed round last year.
A brighter future?
Despite a slowdown in the volume of deals, the PMB space is expected to show some resilience in 2020. The recession-proof healthcare sector could provide positive returns for investors with several high-profile transactions anticipated this year.
In pharma, French drugmaker Sanofi [EPA: SAN] announced its plans to separate its consumer healthcare division, which will operate as an independent business unit. The division, which reported EUR 5bn in net sales could fetch a valuation of USD 30bn. Several dealmakers have told this news service that the unit would be a logical IPO candidate. In the wake of GSK's consumer healthcare Joint Venture with Pfizer, Sanofi's separation could showcase the strength of a sector where companies have little need to invest in R&D, while sales can benefit from aggressive marketing and publicity campaigns. Whatever decision Sanofi takes, this deal is likely to be one of the largest in the EMEA region in 2020.
Dutch medical device maker Qiagen [NYSE: QGEN] which was at the centre of intense merger speculation at the end of 2019 could be one to watch, despite their announcement that they will remain independent.
Finally, activist investor Elliott Management which built a stake in Bayer [ETR: BAYN], could agitate for a break-up of the German pharmaceutical and agricultural chemicals company after litigation issues surrounding the Roundup brand are settled,. A break-up would represent a dramatic reversal of Bayer's consolidation strategy after its acquisition of US agrochemicals giant Monsanto in 2016 for a mighty USD 63bn. The move would allow the company to renew its focus on pharma right before some of its key patents, namely blood clot-buster Xarelto and eye drug Eylea expire in the next few years.
The deal might just provide some caution for Europe's pharmaceutical landscape, where large scale buys and diversification strategies are more likely to lead to a break-up in an uncertain market.
by Davide Salvi in London with analytics of Sabzina Oshikova
Join Deals+
Our M&A community supports transaction professionals with events, insights and networking opportunities.
An error occurred trying to play the stream. Please reload the page and try again.
Close