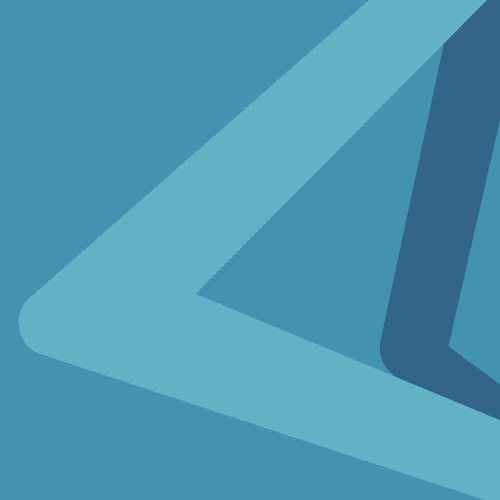 Private equity seeks solutions to uncertainty as coronavirus derails buyouts
Demand for MACs, earn-outs, deferred considerations soars
d&b audiotechnik, lastminute.com, Oxford International among processes affected
Lowest YTD M&A volumes since 2011, Mergermarket data shows
Dealmakers are trying to keep the buyout show on the road as the coronavirus crisis overtakes the European market.
With public markets collapsing and economists predicting a Eurozone recession, investors are grappling with the impact of the outbreak on targets' financials, debt financing and valuation metrics.
The logistics of running an M&A process are also highly uncertain at a time when Italy quarantines 16m people, companies ban all non-essential travel and conferences, AGMs and other meetings are cancelled.
"There will be transactions pulled if there hasn't been already," said a partner at one London-based private equity firm. "There is too much uncertainty and sellers will need to adjust to the new environment. It will take some time for the new reality to be reflected in pricing."
The last week already saw a list of affected processes in different sectors across the continent. Mergermarket reported that Triton could walk away from its deal for travel site lastminute.com, a subsidiary of lm Holding NV [SWX:LMN]. The private equity firm could trigger a material adverse change clause (MAC) to abandon the process, the report said.
Several bidders have pulled out of an auction for d&b audiotechnik, an Ardian-backed German audio equipment manufacturer, which expects to suffer as musical events and concerts are abandoned, also as reported.
The sale of Oxford International Education Group (OIEG), a Bowmark-backed education business, is also at risk because of second round bidders raising questions over the potential impact of the virus, another Mergermarket report said. The company relies on recruiting Chinese students who are being restricted from travelling out of fear of spreading the disease, the report said. (See table below for ongoing and expected sale process in potentially disrupted sectors in Europe)
Against this background, European transactions are now at their lowest volume since 2011, Mergermarket data shows. There were 990 M&A transactions in Europe in the year to 6 March 2020, down 32% on the 1,455 in 2019.
Valuation questions and answers
The instinct of both sellers and buyers is not to pull processes but to find a way to get deals over the line, dealmakers told Mergermarket. But the spread of the virus has taken the market by surprise creating a fluid, uncertain environment. Investors therefore cannot value those businesses seriously affected with any confidence, they added.
"The budget for 2020 is what you have to solve for," said Carl Nauckhoff, senior principal at InvestIndustrial, which invests heavily in Italy. "We know for certain that what people thought would be the budget in January has to be revised. But no one knows yet by how much and whether you have to abandon it altogether or if you can just revise it."
Companies involved in travel, events, education, restaurants, retail or with deep supply chains in China, Italy or Iran have suffered. The fallout has rippled outwards hurting oil and gas. Many economists are now predicting a Eurozone recession that would be felt across all sectors.
"There are those businesses that are in the eye of the storm, and there are those that are on the side-lines but still under pressure, and that's a long list that stretches to anything with a supply chain in China," said the London-based fund manager.
In Paris, one fund manager said he remains optimistic as his fund is not exposed to retail and industrial businesses, that would have a supply chain entrenched in China. However, the dip in overall consumption could eventually impact all businesses, he said.
Retail is likely to be directly impacted by a fall in consumption triggered by containment measures to prevent the spread of the virus, according to one Parisian banker. This would be particularly hard for French retailers, as many of them already had to absorb a decline in spending in December 2019, due to the general strikes against the French government planned pension reform.
In this climate, people are starting to wonder what their options are, according to Christopher Sullivan, partner at Clifford Chance. Sponsors are looking at material adverse change (MAC) clauses, earn-outs and deferred or staggered consideration payments to compensate for the uncertainty, he said. "In a seller-friendly market, like we've had for a long time, MACs are as rare as hen's teeth but now people are asking whether we need them," he said.
Outside dates could also need altering, according to Sidley Austin partners Ryan Schofield and Parthiv Rishi. Regulatory approvals are likely to be delayed, they said, requiring more time to close deals. "Parties should consider including automatic extensions of outside dates where the only unsatisfied conditions precedent are in highly affected jurisdictions, but only if the relevant party has used, and continues to use, appropriate efforts to satisfy the relevant conditions," they said.
M&A mechanics
With travel bans, quarantines and offices closures in place across Europe, the epidemic is also complicating the basic logistics of running an M&A process.
Investors are struggling to do their due diligence on Italian assets with the country in lockdown. Numerous conferences and events such as MIPIM in Cannes or the Mobile World Congress in Barcelona have been postponed or cancelled.
"New processes being launched right now will be few and far between," InvestIndustrial's Nauckhoff said. "Given the difficult situation any transaction has to be done as a constructive bilateral effort, allowing plenty of time and access for a buyer."
However, advances in technology and remote working should allow almost most deals to go ahead, several dealmakers told Mergermarket.
"Practically the whole transaction process can be completed remotely," said Stephen Drewitt, partner at Macfarlanes. "It would be unusual for members of a deal team to work entirely remotely, but we have the capacity for everyone to work on that basis to accommodate flexible working and work whilst overseas, and that will be the same for the investment bankers working on deals."
Digital data rooms, electronic document exchange, video conferencing and virtual site tours should allow processes to proceed. The essential meetings, where management teams and investors "check out the chemistry", are already small, intimate events that are unlikely to be affected, said Will Jackson-Moore, PwC's Global Private Equity, Real Assets and Sovereign Funds leader.
There will also be those looking for opportunities among the turmoil, several sources said. Sponsors have been scouring the European markets for take-private opportunities for a while, according to previous reports. Once the markets settle and volatility dies down, these opportunities could look even more attractive, the dealmakers explained.
"People have been questioning high asset pricing for a long time," Jackson-Moore said. "So, a public equity market correction is not entirely unexpected. The cause is unexpected but not the correction itself."

Ongoing and expected sale processes in sectors impacted by the coronavirus outbreak
Join Deals+
Our M&A community supports transaction professionals with events, insights and networking opportunities.
An error occurred trying to play the stream. Please reload the page and try again.
Close