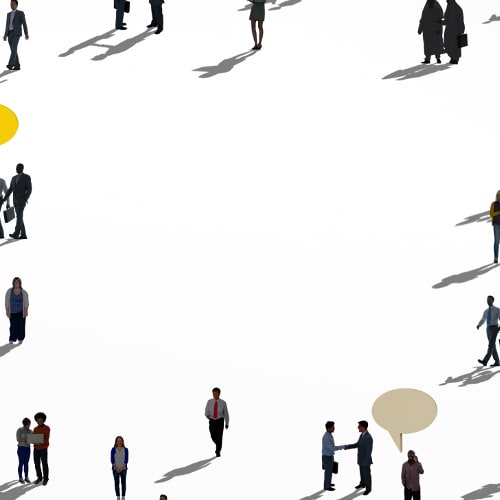 The importance of communicating your transaction
In this guest article, we asked Instinctif Partners for their expertise on communicating a major transaction effectively - and why it matters now more than ever.
During the build-up to a major transaction, the way a company presents itself is more important than ever. Businesses are pushed into the spotlight and subjected to a higher level of scrutiny – this creates risks and challenges. It also means you have a golden opportunity to reach a wider audience as you take to the public stage.
Companies are operating in an increasingly challenging and uncertain environment, with global and volatile markets, greater and more punitive regulation, rapid technology change and broad and instant news flow. Against this backdrop, they need a clearly defined approach for communicating their story effectively to the audiences that matter, including buy-side, sell-side and the media.
To be successful, transactions need to be supported by a well-devised and executed communications strategy. Companies need to communicate a clear and compelling rationale for the deal to employees, customers, business partners, investors, the media, analysts, regulators, politicians and local communities.
Communicating an IPO
One of the most fundamental markers of success for a company is an IPO. A successful IPO process requires a clear narrative and investment case, bringing a powerful story to life with creative, multi-channel communications, presenting a clear and appealing prospect to investors and the media.
Creating an equity story requires a deep understanding of the brand's history, past highlights and issues to confront, financial information and how they are perceived by the media. There are steps along the way to a successful IPO, each of which requires a unique approach. For example, merging the equity story with the intention to float (ITF) announcement launches the IPO process with accurate and informed media coverage. Optimising the ITF by using multi-channel media and targeting regions generates coverage and educates stakeholders ahead of the process.
For the IPO itself it is essential to manage speculation on pricing range and conduct media perception audits to understand how the company is seen by the wider world. It is crucial to be aware of market and sector issues - factors beyond your control may be to blame for inconsistency in pricing structures. Once listed, the company needs to focus on delivering its story and keeping messaging consistent.
An effective communications strategy can have a positive impact on share price at flotation. Giles Stewart, Associate Partners at Instinctif Partners, notes that "good communications advice, founded on a deep appreciation of the workings of the markets, drives both breadth and depth of investment case appreciation across the investment community. By positively influencing market perception and sentiment, good communications counsel acts as a positive lever on one of the key determinants of any stock price: multiple rating." One of our recent LSE main market listing was with Shawbrook Bank. On the creative side, we used film to convey the equity story. This was the first time such a method had been used, demonstrating innovation that mirrored the perception of our client as a challenger bank.
Communicating M&A
Communications around M&A require a different way of thinking. The integration period for two companies typically focuses on internal communications, but conveying the narrative to media, stakeholders and other external parties is very important. Damian Reece, Managing Partner at Instinctif Partners says: "It is clear at a very basic level that effective communications can ultimately mean the difference between a successful transaction and one that fails".
The financial or strategic rationale for a deal must be made abundantly clear, and companies must liaise with analysts and investors throughout the deal, being transparent about any post-merger changes such as a company re-brand. Communications are increasingly complex with a growing number of target audiences, meanwhile, business activity is increasingly politicised. While IPOs have a clear structure, the M&A process can vary considerably. Every deal faces a different set of challenges.
During our recent work with Cushman & Wakefield on their merger with DTZ, the biggest challenge our client faced was resourcing. In the course of the transaction, we provided communications advice and media training, speaking to important and trusted media and understanding where gaps in knowledge existed. This support led to a significant upturn in impactful media coverage at a critical time for the brand.
For companies undergoing any major transformation of this kind, it is important for the in-house communications and investor relations teams to receive support from specialised consultants who provide strategic insight, deep sector expertise and capital markets experience. This must be combined with modern communication techniques including film, social media and thought leadership to deliver innovative campaigns that help achieve capital markets objectives.
To successfully communicate a transaction, companies must establish a detailed and strategic communication programme, develop a compelling equity story and narrative, and carefully manage interactions with key stakeholders to garner support for the deal.
---
Find out more about communicating your transactions in your region at one of our EMEA events.
Written by
Join Deals+
Our M&A community supports transaction professionals with events, insights and networking opportunities.
An error occurred trying to play the stream. Please reload the page and try again.
Close

Samantha Bartel Al Khalaf
Managing Partner, Capital Markets
Instinctif Partners Middle East
Samantha joined Instinctif Partners in June 2013. She has over 13 years of financial and corporate communications experience mostly in the Middle East, but also in Europe and Asia. Her key sectors of expertise include financial services, telecoms, healthcare and real estate. Samantha was previously a senior member of M:Communications Gulf team and the former Managing Director of Buchanan Middle East, where she advised numerous local, regional and international companies on their corporate, financial and crisis communications strategies.

George Allen
Associate Partner, Corporate and Capital Markets
Instinctif Partners Middle East
George is Associate Partner at Instinctif Partners MENA, having been with the team since 2013. He leads the Corporate & Capital Markets practice in the region, with responsibility for clients across the GCC including Almarai, National Bank of Kuwait, RAKBANK, ENBD REIT and Jupiter Asset Management. George leads a team whose focus is on financial communications and Investor Relations, as well as on transaction work (including IPOs and M&A) across Gulf markets. He is an active member of the Middle East Investor Relations Association (MEIRA), regularly participating or speaking at industry events. George is a graduate of the University of Oxford, from where he holds a BA in History.